Commuting using public transport can now be virtually germproof thanks to the new prototype clothing and accessory line "Straphanger" developed by the innovation consulting firm Gravitytank. The items feature anti-bacterial elements that protect subway riders from the microbes and viruses that spread actively during the cold season. 
Each of the pieces—a jacket, a scarf and a backpack—defends a commuter in multiple ways, acting both as a physical shield and providing an anti-microbial protection. What's important, the items are designed not only for those who want to be protected against viruses, but also for riders who don't want to spread their microbes.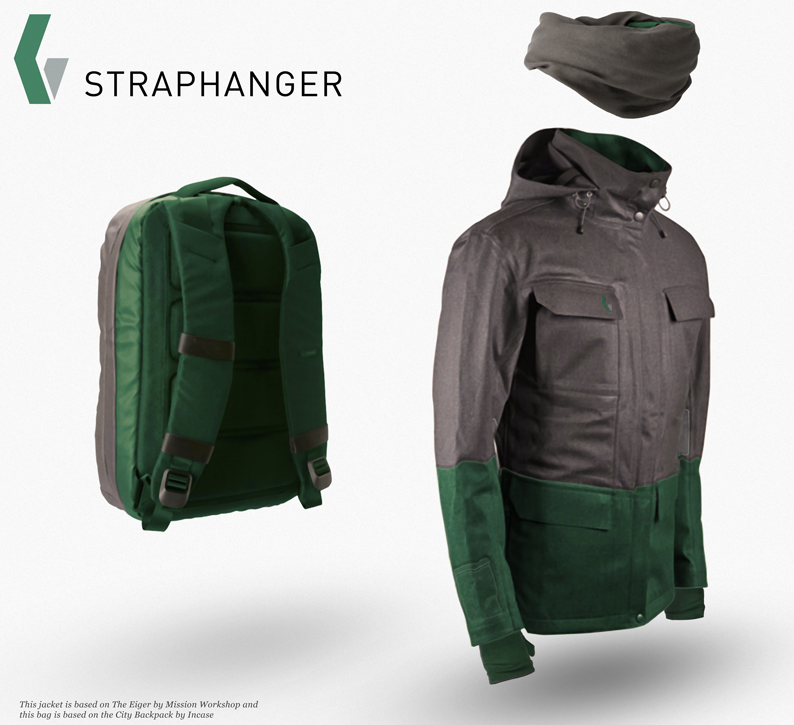 The Straphanger jacket features removable anti-microbial elbow patches that serve as washable tissues for sneezing, and a high collar lined with soft, antimicrobial fleece that works as a "first line of defense." The jacket's bottom features a waterproof breathable outer layer that is able to protect the wearer from the hazardous flu elements and one-handed vents allow a wearer to cool down before entering a train. The design of the jacket also minimizes the need for contacting with the surfaces—the fold-out gloves act as protection between the hands and the rails, and a hidden pocket on a sleeve to hold the pass, without touching it.
The scarf works as a mask to wear in any weather, depending on the material of the major "outer" part of the scarf. Antimicrobial liner acts as a filter (both for bacteria that come out and are breathed in), and it can be washed frequently. The bag made for rush-hour commutes doesn't have the anti-germ elements, but allows to feel more comfortable on crowded rides thanks to its flip-around design that lets move the bulk to the front.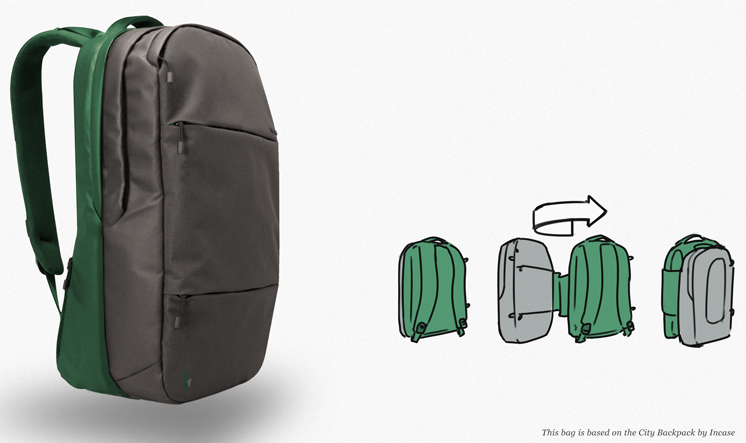 The Straphanger clothing and accessories have been designed as part of the conceptual Transfer Project, and the developers don't say whether and when the prototypes will be brought to life. On the project's page, the team describes two potential ways of launching the collection—through creating a stand-alone brand or partnering with an excising label,—and also predicts the amount of revenues.
The non-wearable concepts unveiled under the Transfer Project banner include crowd-level indicators, on-demand disinfecting, hand-sanitizers, and no-touch hanging leaners.