American Eagle Outfitters has launched its first-ever collection for dogs of all sizes. The spring range aptly called American Beagle Outfitters perfectly syncs with the latest apparel collection (for human), highlighting the bonds between owners and their pets.
The collection for canines features must-haves, which still can look quite weird for people who don't have a dog. The range includes slimming doggy jeggings, fur-friendly bikinis and statement accessories like hats. The items for dogs are coming soon, but shoppers can view and shop these looks for men and women already now.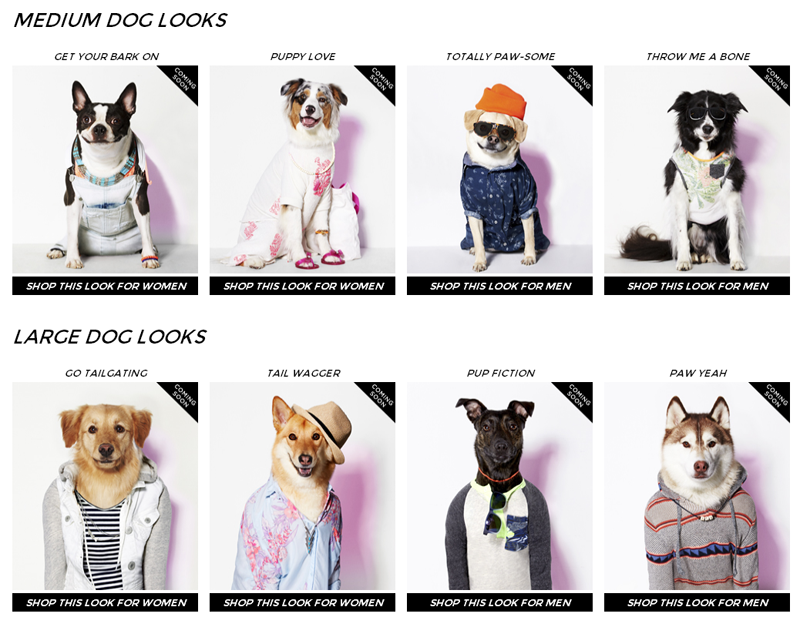 The collection comes with a charitable twist. The brand notes that $1.00 from each order will benefit the American Society for the Prevention of Cruelty to Animals (ASPCA). To inspire shoppers, the brand will soon offer its fans a 20% discount for American Eagle purchases. The goal is to generate $100,000 of donations for the cause.
To celebrate their dogs' personal style, customers are invited to share photos that highlight the fresh and authentic takes on the canine wardrobe using the hashtag #AEOStyle. The best images will be featured on the site. Additionally, American Eagle has released a 'dogumentary' that narrates the story of how the doggy-human clothing line was crafted—from conception to creation.
"Your dog's style is another form of expressing your own, and we are thrilled to bring American Eagle fashionable looks to our pups with the debut of American Beagle Outfitters,» commented American Eagle Outfitters Style Director Preston Konrad. "The collection promises to embody the optimistic, all-American spirit of our brand."