Magnum Classics ice-cream has collaborated with Henry Holland, an English fashion designer, businessman and blogger, to create a new dress celebrating the brand's chocolate philosophy. The project comes as part of the Magnum's 25th anniversary celebrations.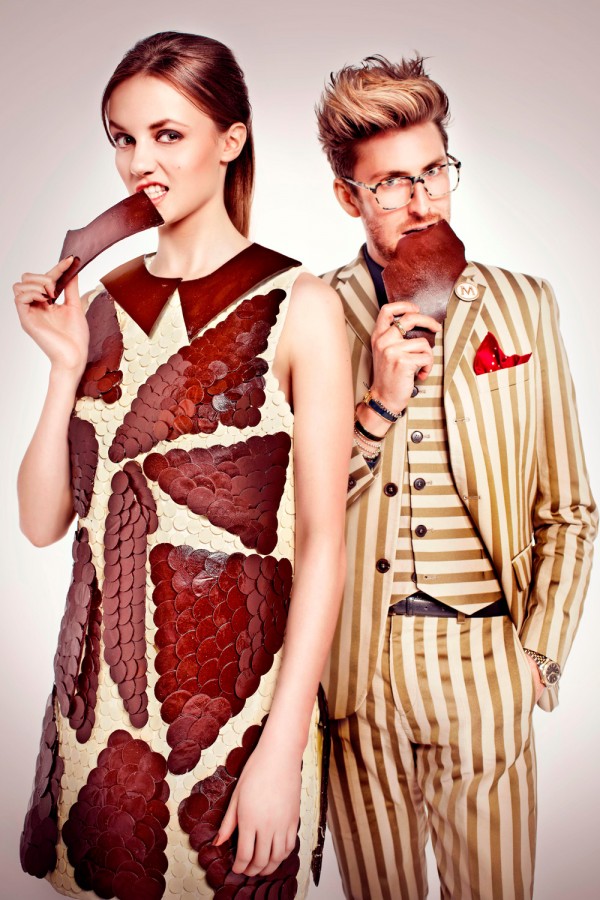 The designer drew inspiration from the 60th, not 80th or 90th fashion style, which could be more predictable. He leveraged the popular cut of a party frock, adorning it with huge round sequins made of dark and white chocolate.
"I've never even made anything in brown, so this really is unique," commented the designer. "The inspiration for the dress came from the first bite of a Magnum, when the chocolate cracks revealing the ice cream underneath. I wanted to create an exquisite piece covered with embellishment that reflected the cracking chocolate and the layers of outer shell and hidden centre."
Along with the impressive chocolate dress, the designer has crafted 25 non-eatable chocolate dresses, one of which can be won by the public. The dresses highlighted on MyMagnum.co.uk/25years are worth £5,000 each. To get one of Henry Holland's Magnum dresses, fans are to find the clues left by Magnum on its Facebook, Instagram, Pinterest and Twitter channels through March 29. The brand encourages its fans to crack the codes and enter for a chance to win the prize.