Just in time for National Sleep Awareness Month, the wearable tech brand Jawbone has introduced an application that clearly shows the correlation between the caffeine intake and the quality of the future sleep. The Up Coffee application allows anyone to discover "if afternoon pick-me-ups keep you awake at night, by how much, and what you can do to sleep more soundly."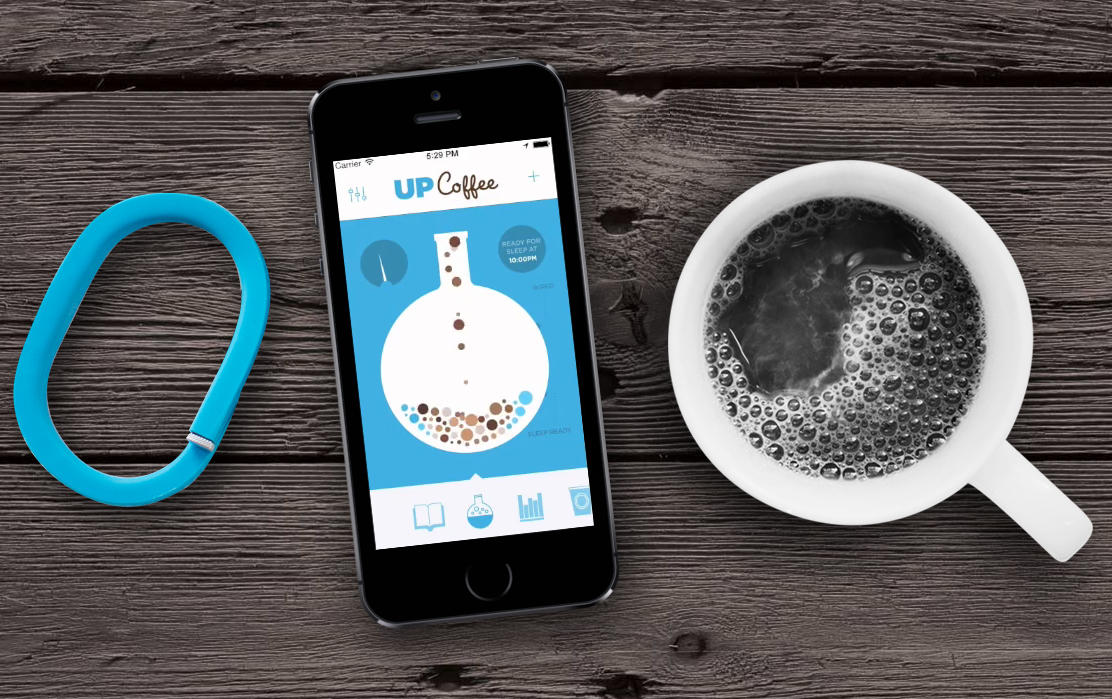 The app pairs with the Jawbone band that helps collect the body data for the research. The manufacturer says that "UP helps you understand how you sleep, move, and eat so you can make smarter choices." The new application displays all related data like movement and sleep details, sourced from the UP band, and then shares tips, insights, celebrates milestones, and sets challenges for a wearer to improve everyday habits.
The app lets the users see how their caffeine levels change throughout the day as they drink espressos, energy drinks, green or black tea or even chocolate. It shows how worn out the person might be because of the caffeine consumption and how long it will take to fall asleep. Plus, the app analyzes the user's coffee drinking habits and reveals his or her "coffee" persona, measuring the caffeine levels, analyzes sleep patterns and gives tips on how to change the behavior to a caffeine-free healthier one.
The scientific data behind the latest version of the app was sourced from the Jawbone's study dedicated to finding the interrelation between coffee consumption and sleep. In particular, the researchers analyzed the data of more than 1,600 UP wearers and more than 5,000 nights of sleep to see how a cup of coffee that was drunk today affect the sleep next night. The research doesn't only provide an insight into how caffeine impacts the night rest, but also reveals other non-coffee related facts about a healthy sleep.