MINI is the fastest car brand ever in delivering new competitions to its broad creative community. The carmaker is rolling out another contest, "Framed," on its MINI Space platform, urging its fans to play with edges, the element that is usually considered just a background. The submissions should now put the focus not on the object in the photo, but the way it is framed within the picture.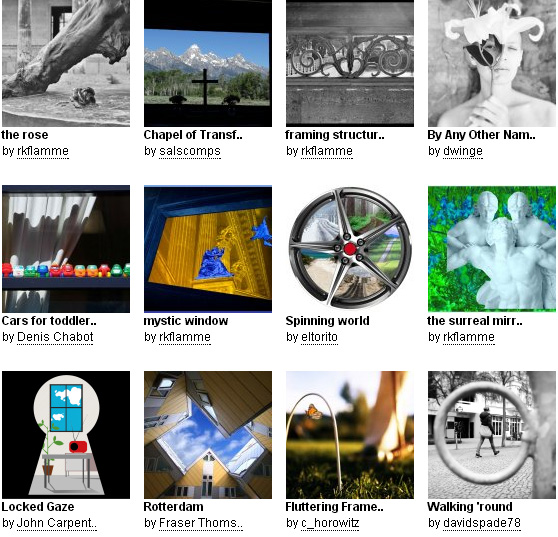 The brand calls the entrants to pay more attention to the natural, found borders in the picture like "the contours and margins that turn a setting into a scene." The brand notes that the iconic silhouette of a MINI is just one example, and photographers can also use parallel tree trunks, an opening in a cloud, windows and doors, or the space between skyscrapers, etc.
Creatives are invited to submit their original works where frames are moved to the foreground. The photos are accepted through the end of April—there're 54 days to go. The best entries will be selected by a panel of professional jury.
The brand will award three winners with valuable prizes such as iMac 27" 3.2 GHz for the first place, B&O A8 Speakers for the second place, and Canon EOS Rebel T3i 18-55mm IS II Lens Kit for the third place. Users are also invited to vote for the works—the entry with the most votes will get Studio Wireless Beats by Dre Headphones.
The previous competition revolved around "The New Original" theme and encouraged the community to rethink the recognized design and architecture icons around us.
* The main image is A MINI Point of View by John Carpent.