Starbucks is re-launching the Tribute Blend that was originally crafted back in 2011 to celebrate the brand's 40th birthday. Starting March 4, the special blend now becomes broadly available in a new beautifully designed bags that feature a range of elements symbolizing the brand's philosophy and its history milestones.
Starbucks coffee experts combined four most favorite flavors of the chain's customers to create one blend. The recently announced Tribute Blend comprises the Sun-Dried Ethiopia coffee (dark cherry taste) from Africa, Aged Sumatra from the Asia/Pacific region (cedar and sweet), the Papua New Guinea coffee from the Asia/Pacific area (juicy herbal taste), and finally the Colombia coffee (nutty tasting notes).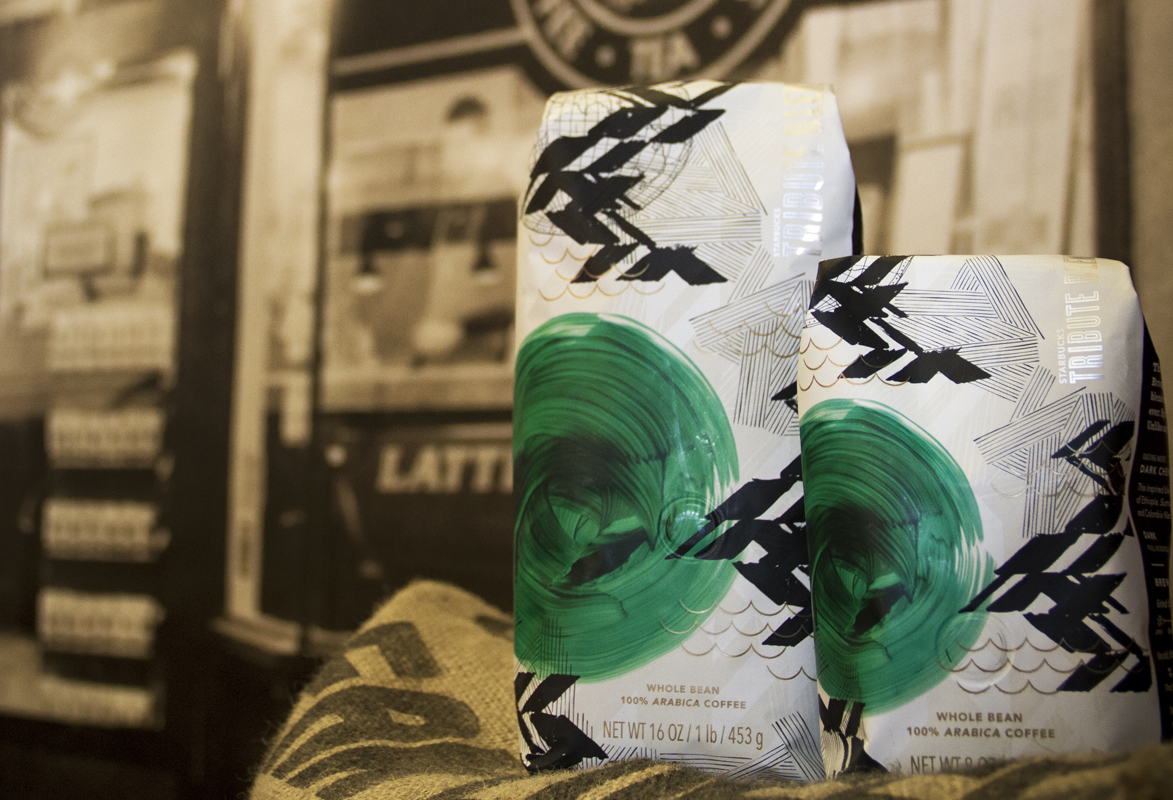 Unlike the Tribute Blend's original silver packaging introduced in 2011, the 2014's version features a bold design where the signature green color plays the key role. The Starbucks design team has put four hand-painted green circles of different size—obviously, each of them represents one of the four decades in the brand's history. The multi-layered design, which took a year to develop, also features other hand-painted elements like bold black strokes and light cold gold sketch-like graphics in the background.
"Just as coffee taste is unique to an individual's palate, people can look at the bag design and interpret it in different ways," commented Marisa Crane, a senior designer for Starbucks.