Following in the footsteps of Heineken with its Sub, Stella Artois has presented the home system for best-in-class in-home draft experience called PerfectDraft in the USA after a rather silent debut in Europe. The piece allows all beer affectionados to enjoy premium Belgium lager in the comfort of their homes. Stella Artois says the launch of the countertop draft system across the USA will help the brand "elevate the home-bar experience around the globe."
The PerfectDraft is now being piloted in major cities in the world including Sao Paulo, London and New York. At the presentation in The Big Apple, the attendees could participate in the process of serving the Chalice, following all the steps of the brand's signature 9-step pouring ritual. They can use these home draft pouring skills later on, when they purchase the system for their homes.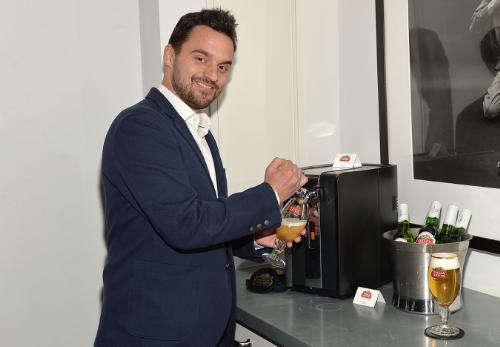 Stella Artois has also approached legendary New York City bartender Dale DeGroff, to develop a guideline for beer connoisseurs who want to make the most of their in-home beer sipping experience. The expert advises to, among other things keep the lights down low, ensure the home bar's accessibility from different angles, start investing in devices that can multi-task, and the like.
The decision to launch the PerfectDraft system builds on the insights from the State of the Home Bar survey that reveals high interest in home draft space among the U.S. consumers. It shows that 50% of 1,000 U.S. respondents already have their "home bar" space in their house or apartment, and 44% of those who don't are now planning to get within the next year. With home partying being a popular option to celebrate any big occasion, Americans host about 6 parties at home and attend 7 parties hosted by others. A home bar, which is an important element of a party, is located in various parts of the home space, primarily in the basement (44%).
"Stella Artois connoisseurs around the world appreciate the care and craftsmanship that go into every chalice, from the finest ingredients to the time-honored pouring ritual," commented Debora Koyama, global vice president, Stella Artois. "We're thrilled to be bringing this experience into people's homes, and especially to have Jake Johnson join us to give people a look at home-bar possibilities. We intend to remake the home bar experience on a global scale, to ensure that consumers never miss the opportunity to drink their favorite beer in the form they prefer."