Fabergé is celebrating the egg season, Easter, in New York with the rollout of a campaign that features egg creations designed by recognized talents. The legendary French jewelry house has installed 200+ giant eggs, each designed by a different artist, around the five boroughs of the city and invited people to spot them for a chance to win prizes from the brand.
The traditional egg-hunt gets a high-tech twist this year—a free smartphone app allows to locate the eggs that measure 2.5 feet faster, as it start to beep if the piece is within a 20-foot range. The application for Android and iPhone allows to "collect" the eggs and enter a sweepstakes—participants can win a Fabergé jewel encrusted egg pendant. To make it yet easier to search for the artistic eggs, the app features an interactive map, real-time updates and clues as well as an egg basket for archiving the egg collection. The initiative is running from April 1-17.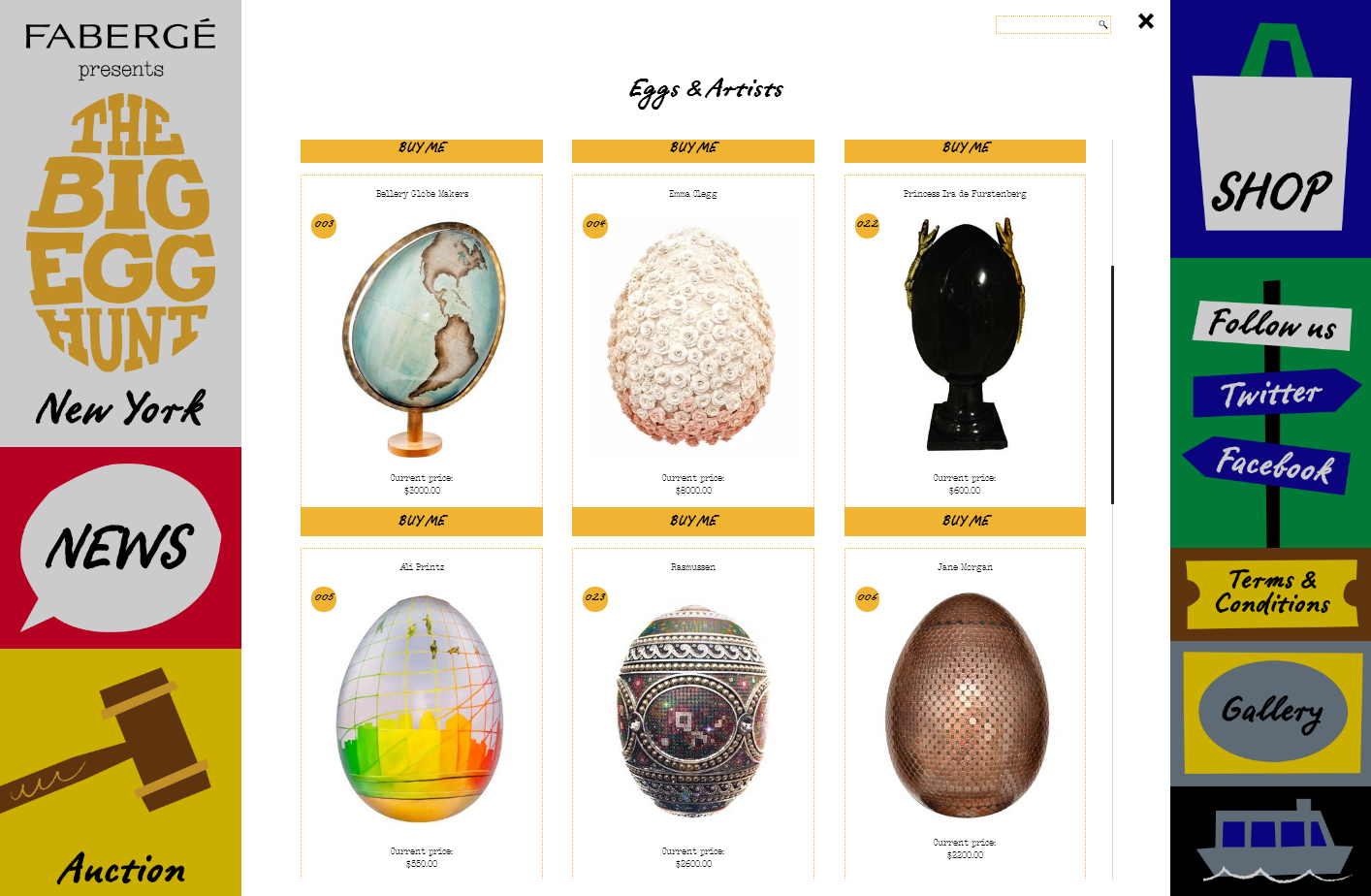 Some of the locations are Rockefeller Center, Empire State Building and Grand Central Station. Fabergé has collaborated with artists and fashion gurus including Jeff Koons, Clifford Ross, Tracey Emin, Bruce Weber, Langdon Graves. Julian Schnabel, Carolina Herrera, Peter Beard, Zaha Hadid, Leo Villareal, and Ralph Lauren to create bespoke designs for this year's eggs.
The eggs will be brought all together after the hunt on April 18-25 at Rockefeller Center for a display. These designer pieces will be auctioned to raise funds for two nonprofits, conservation Elephant and Studio in a School, a program that fosters creative and intellectual development of New York City underprivileged youth. The current prices of the eggs range from $500 to $8.000.
The project's previous installments rolled out in London in 2012 and Glasgow (Scotland), Liverpool, Manchester (UK) and Dublin (Ireland) in 2013.