Electrolux is continuing  a Tumblr-based campaign Now You're Cooking, launched back in 2012 to promote kitchen appliances, with a series of 15 recipe videos that will be livestreamed as the food is being cooked.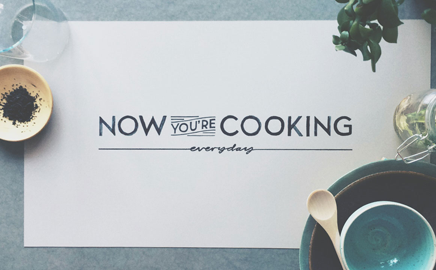 The brand will be hosting livestreamed events for three days this week, providing amateur cooks with advice on how to create and decorate such dishes, as follows: Smoked Duck Salad with Orange, Avocado and Plum Vinaigrette (1st day), Chocolate Cake with Layers of Mousse and Raspberry Jelly (2nd day), Rhubarb Breakfast Parfait (3rd day), to name but a few. The program of the show indicates when each of the dishes, five each day, will be "crafted."
Online viewers will be able to enter a special competition using the hashtag #NowYoureCooking on Twitter. The effort is launched to promote Electrolux's latest range of kitchen appliances, Expressionist Collection, which is highlighted on the site of the initiative.
"Everyday food and drink is not always inspiring. But just because it's every day, doesn't mean it needs to taste like it. Sometimes all it takes is a little fresh inspiration. So we're serving some up. Three days of inspiring recipes, ideas, interaction and competitions from breakfast to bedtime—all live and uninterrupted. Now you're cooking!" says the dedicated page.