Whether you're a big successful brand design agency that keeps busy throughout a year, or a small independent studio putting on a good face while merely struggling to survive, one day your business development may see a dead end unexpectedly.
For any B2B service providers out there (especially in the creative industry) the goal of international expansion (especially without any tangible investments) may become a burning issue aggravated by tough economic environment and uncertainty. For the past couple of years, many UK agencies started looking East to consider opportunities to work with Asian clients from developing countries such as India, China or… Russia. Are you one of them?
If you're mesmerised with brilliant opportunities which Russia's big and somewhat 'complex' consumer market may offer, it would be invaluable for you to know some facts and observations that may save your time, money and mental sanity:
1. "Oily" economy. Even though Russian economy shows no signs of stagnation over the past 4 years (after the severe recession of 2008 had hit), it is a giant with feet of clay. Being the world's #1 exporter of oil, mostly used for the gasoline production, Russia is risking to skate on the edge of the thin ice in foreseeable future, when Elon Musk's brainchild Tesla and all other electric cars alike (soon to be manufactured by automobile giants like Toyota, BMW and other big names) eventually kill gasoline and hybrid vehicles. How does this affect other businesses and Russia's demand for branding and creative Western expertise in the near future, you may ask? Well, it's just a matter of time, so strike the iron until it's hot.
2. Corrupt schemes. You may have heard the Russian "otkat" (similar to what is known as "kickback") that flooded UK media after the last year's lawsuit between the famous Russian oligarchs Abramovich and deceased Berezovsky in London. Today it is still likely that big Russian companies may employ otkat to pick up contractors and partners. Otkat happens when the contractor pays the individual decision-maker (manager), representing the client, a certain amount of cash—and in return agency (contractor) wins the pitch and gets the client. Both parties are "happy." Although otkat schemes are not strictly illegal and are not the standard way of doing business (truth be told), the lack of financial transparency and moral burden may be the least desired experience of working with Russian clients.
3. If the two observations above haven't scared you away and you continue reading this, next thing you should be ready to is—tadah!—the language barrier, geographical distance… and trust. Although many Russian managers do follow various English-language marketing journals online, it is vitally important to get featured in the Russian business press, respected online media or commercial TV channel broadcasting in the Russian language. Speaking at industry-specific or general marketing conferences in Moscow wouldn't hurt either. But however hard you may try with PR in Russia, having a good Russian friend who is a middle-level manager in any manufacturing/service providing company (who could put you in contact with some potential clients) would be the best way to beat the track to the market.
4. Take pitches seriously. If you're lucky to be invited to the pitching process—watch out: you have to be dressed up, serious, calm and self-important. Being too friendly may be seen as weakness, while casual outfit may be perceived as a sign of loserness. And never show digital drafts: Russian managers prefer to have everything in a bulky hardcopy—every concept should be carefully printed out on the boards, unless your approach may be seen as unprofessional.
5. Specific mindset and business ethos. Russian people are serious and strict, so hierarchy in the company is normally important. Russian clients want to see the boss, to talk to the boss, to make sure that the boss is taking care of them.
If you start working with a Russian client, you should remember one thing: always make sure that you're communicating or at least checking with the decision maker. Unless it may turn out that all the work you've done needs to be changed because the decision maker doesn't really like it. Ignoring this important issue, you may end up going too far in one direction and will have to start again just because the CEO thinks that black package looks deadly.
What's even more interesting about the Russian business ethos, people here tend to value personal relationships over professional. So you'd better make friends with a prospective client first—to gain trust and then build a business upon it.
6. Exhausting red tape. Depending on the size of the company, it may take about several months between winning a pitch, getting a proposal and having a contract signed in Russia. Bureaucracy issue in Russia is inevitable, so sufficient supply of mint & chamomile tea in your office will make your accountant calmer.
Peeling off the thick layer of irony from all written above, Russia is indeed an exciting market to enter (especially after having some vodka). Try media relations, try networking at Russian conferences—after all, approaches to new business development nowadays can be applied globally irrespective of geographical location, cultural differences or politics. Nevertheless, having a local consultant on the ground would be a plus.
I wish you many happy (Russian) clients!
About the Author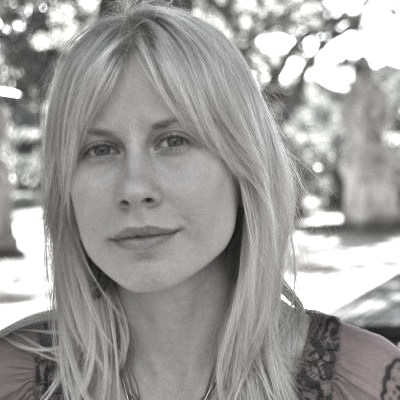 Editor and Co-founder, POPSOP
In 2008, Ekaterina (Kate) co-founded Popsop.com in Moscow and became the editor, visionary and an aspiring entrepreneur.