Barcelona-based directing team CANADA and Glassworks Barcelona has created an adorable spot titled "Pemberton", which reveals how exactly the legendary drink was created in Atlanta 128 years and a week ago. The humorous spot revolves around the inventor, the story of the drink's development and shares why exactly the secret formula remains secret.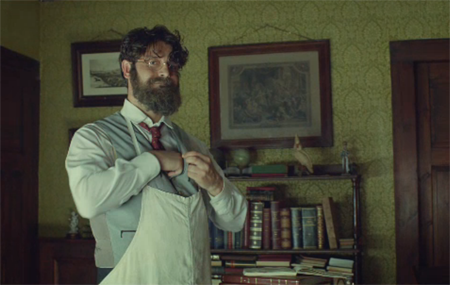 The 1:27 film merges the vintage feel and the modern technology that allows to use all kinds of special effect to make the light-hearted and idiosyncratic story truly engaging. The team behind the project tried to make the story as realistic as possible using complex sets including the port of Savannah and Pemberton's village (the last was rebuilt in 3D to add a Western movie feeling).
The "Pemberton" spot focuses both on how the Coke's inventor worked on the recipe and also highlights the fact that Mr. Pemberton didn't have any access to modern technology. So, he didn't use any Google power to develop the formula, neither he used food colorings, preservatives, and even couldn't share his secret formula on Facebook. The creative piece highlights that in 1886 Coke was invented using only natural ingredients and original approach—only they were available at this time.