Born to tap, to swipe, to code. Generation I eat, I drink, I breathe technology.
For today's digital natives, technology is as natural as oxygen, and this intuitive affiliation means they have a completely different take on what is expected from it. Indeed will they even question what is permissible or acceptable as a result of technological advancement? Does this mean in the future the boundaries between man-made synthetics and nature will blur? And what are the moral implications?
Next gens booze and fags
It was an article on diffordsguide about powdered alcohol that originally sparked this dilemma. A company called Palcohol had their product approved for sale and distribution in America by the Alcohol, Tobacco Tax and Trade Bureau (TTB), then quickly denied. The U-turn was, according to Palcohol, due to a discrepancy with how much powder was in their packages, and nothing to do with the social and moral implications for the product.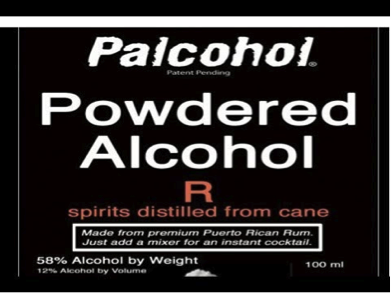 Powdered booze poses some major questions over cheap alcohol, in that it would be relatively easy to add to water, juice or even your morning Starbucks coffee. The next logical step would be to dispense with dilution and just snort a line of booze. Result—instant drunkenness! Would tomorrow's Gen I—those demanding ever richer, more immediate experiences—question the legitimacy of such a brand?
Alcohol is not alone in adding complication to the moral maze through man-made technological alternatives: the tobacco industry has ignited debate with the introduction of e-cigarettes and, more recently, vaporizers. A number of governments are currently looking to ban the sale of such devices to minors (although across the world what designates a minor varies greatly, between 15 and 21).
Decades of public education aimed at stigmatising smoking could be undermined as a result of the growing acceptance of 'vaping'. Technology that looks cool—and has more in common with smartphones than the traditional cigarette—is looking to change the current generation's attitude to nicotine consumption. It's too early to tell where we'll end up, but one thing is for sure: innovation in technology is keeping legislators and politicians on their toes.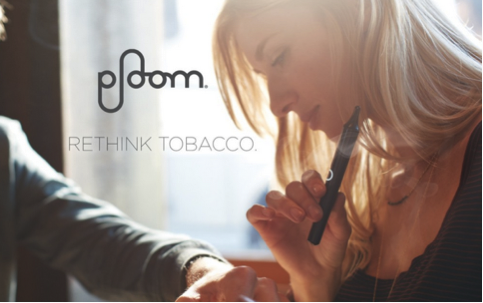 Beauty is skin deep
Other industries are also looking to push the technological boundaries of what is possible. Beauty and wearable technology are coming together in ways we could never have imagined previously. Cutting-edge innovation means the next game-changing interface could be 'skin'; e-make-up could be the future.
Katia Vega, a computer scientist from Brazil and founder of the Beauty Technology project, is currently creating new ingredients for cosmetics that incorporate motion sensors and conductive materials.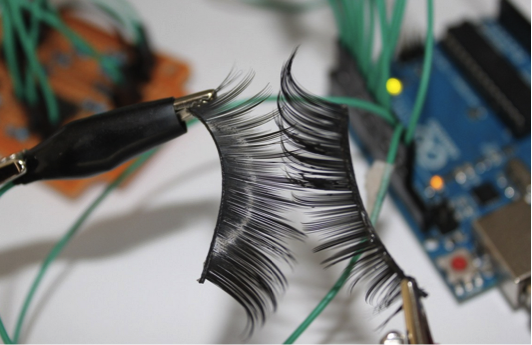 Kinisi is one such prototype; an FX e-make-up that is applied to the face to create a digital skin that can sense muscle movement. Electronic components in the make-up materials can then be used to trigger multiple devices, and a microcontroller activates different light patterns on the face and hair. 'The eyelashes and eyeliners work as switches. When the user blinks, a microcontroller can activate things such as lights, TV channels and even drones,' explains Vega. 
With Kinisi you could change the world with simply a smile, a wink, or a raised eyebrow.
Clean buzz
But not everything in the world needs be man-made to deliver the highs Gen I seeks. Nature is re-inventing itself to bring added functionality and more engaging experiences, and as ever it's not human to be one-dimensional. As much as we embrace the artificial that technology delivers, so we naturally rebel against it too, rejecting man-made ingredients, skeptical of claims that over promise. Instead we demand a 'clean' experience, free from the artificial; one that is completely transparent about how it delivers its buzz.
It's why we're seeing more and more natural antidotes to our current frenetic lifestyles. Take the recent coconut water phenomenon with its high levels of potassium, low calories, zero cholesterol or fat, and naturally occurring electrolytes. It's sweeping gyms and yoga classes worldwide.
Others, like energy drink Runa, have tapped into today's demand for transparency and purity by dropping ingredients such as taurine. Instead, it contains Amazonian guayusa leaves, which supposedly have twice the antioxidant content of green tea, as well as natural caffeine.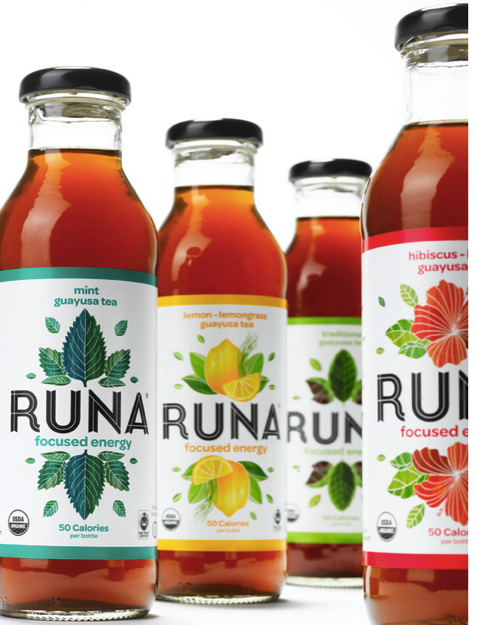 Runa also boasts a dramatically pared-down ingredient list of carbonated water, organic guayusa, citric acid, and natural flavours. 'We have the simplest ingredient list of any energy drink on the market, and all of the functionality comes from one ingredient,' says CEO, Tyler Gage.
This simpler, nu-detox culture is extending beyond product into events. As we grow tired of social occasions that solely revolve around heavy drinking, opportunities are arising for those who are innovating around alcohol-free.
Redemption has opened in London's Notting Hill with a policy of 'no alcohol, super-healthy food, zero waste, nice tunes and lovely people', and a chance to 'spoil yourself without spoiling yourself'. Guests at the bar sip nutritious mocktails to live DJs.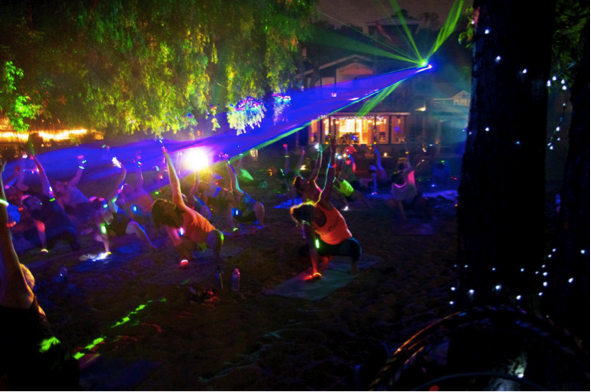 Similarly, Yoga Rave has the atmosphere and visual cues of a wild dance party without the drink and drugs. It started in Buenos Aires and spread across South America and the US in 2012 on a wave of hybrid electronica and Sanskrit beats. 'Yoga Rave was created with the belief that it is possible to have a different kind of fun,' say the organisers.
As Gen I continues to play a more significant role in cultures around the world, perhaps the hope is that whilst they have an almost symbiotic relationship with technology and the possibilities it creates, there also seems to be a natural desire to have a balanced rush in their lives.
About the Author

Greg Taylor became founding partner in global brand design consultancy Elmwood in 1989. Now Director of Brand Provocation, Greg is the creator and facilitator of Step Change™, Elmwood's strategic tool for moving ideas forward. Clients include ASDA, Wal-Mart, Arla Foods, BBC, COI (Defra and DfT), Cable&Wireless, Comic Relief, Debbie & Andrew's, Durex, Glasgow 2014 Commonwealth Games, McCain, and the Met Office.