Nokia unveils the freshest solution that turns charging on the go (literally) into a reality using wearable technology. The piece—charging trousers—was developed by British fashion designer A. Sauvage based on the new Nokia DC-50 wireless charging plate for Lumia smartphones.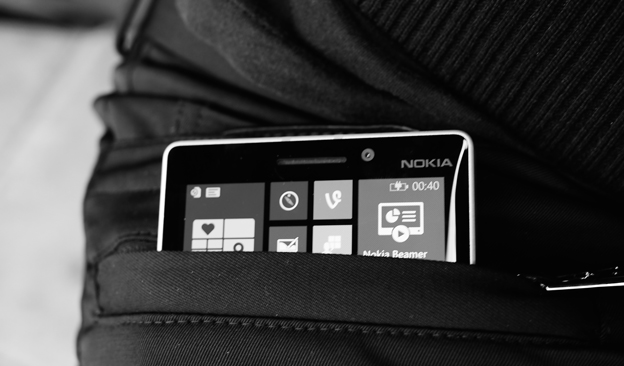 The inductive charging makes it possible to keep the battery full whenever the user goes—Lumia smartphone owners are no longer tied to the charging spot. The black chino trousers look traditional—the only thing that makes them special is a pocket that features the charging plate. So, once the wearer puts the phone inside the pocket, the device starts charging.
The charging chinos are not just another concept product released by the designer to play with the latest trends—the piece is released as part of the fashion house's spring/summer Modern Man collection. It will be available to purchase through Amazon in the coming months, still the pricing hasn't been revealed yet.
"We have a proud history of working within fashion, having previously collaborated with Bruce Weber and David Bailey, as well as recent partnerships at New York and London Fashion Week," commented Adam Johnson, Marketing Director for Microsoft Mobile (UK and Ireland). "Continuing this theme, we are excited to work alongside a talented designer such as A. Sauvage. As well as having the vision to co-create these amazing wireless charging trousers, his style complements the cutting-edge design of the new Lumia 930 smartphone perfectly."