Heineken is rolling out its "Friends + Family" (#HKNFF) program that celebrates cultural events with local trendsetters and tastemakers across the USA. The tour, which was initiated in 2013, will be making stops in New York City, Atlanta, Chicago, Washington D.C., Houston and Philadelphia, uniting local residents and cultural influencers in each of the cities.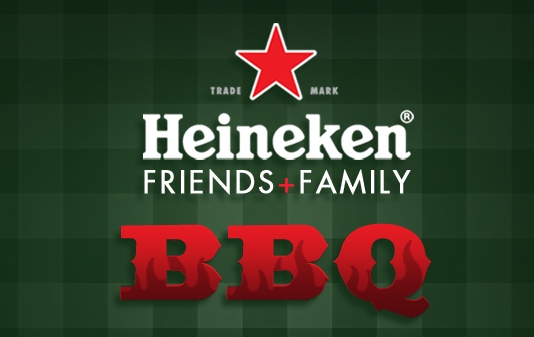 At each of the location, the celebrity hosts will be inviting more attendants from their personal circle, creating a truly unique atmosphere of the event. The program started yesterday, June 13, in Philadelphia. The list of hosts who will take part in the program includes creative director and designer Va$htie Kola (New York), Revolt Marketing executive, Kenny Burns (D.C.), designer duo Dee & Ricky (New York), blogger Allen Onyia (Houston), Grand Hustle CEO Jason Geter (Atlanta), and more. This pool of hosts will expand throughout the year.
Along with communicating with the special guests, the attendants will be able to enjoy summer barbecues, loft events as well as nice dinners—with an access to Heineken beer, of course. For the music part of the events, the legendary beer brand has invited DJ Clark Kent, who provided soundtrack for each event of the "Friends + Family" events last year. Plus the parties will feature legendary DJ D-Nice.
The branded Heineken snapbacks will be introduced at the events and given away to the party patrons at each of the locations. The attendants are invited to provide social media coverage of the event by using the hashtag #HKNFF to feature more insights into the events on Heineken_US Twitter and Instagram social feeds.