H&M collaborated with a legendary contemporary artist Jeff Koons, known for his glossy balloon sculptures, on a new mini art exhibition hosted at the 57,000-square-foot flagship store on Fifth Avenue and 48th Street in New York City. As part of the collaboration, the Swedish brand and the American artist have created a special accessory piece that pays tribute to Koon's signature artwork, balloon-dog.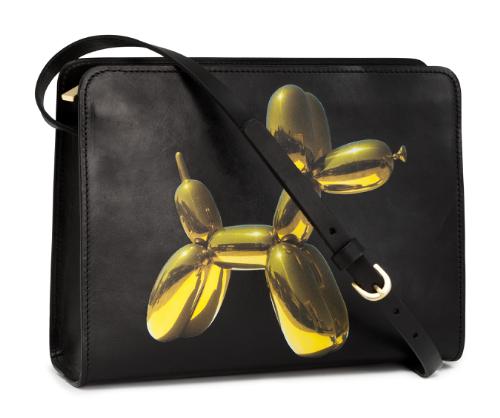 The pop-up display will be opened on June 17 and will coincide with Koons' highly anticipated retrospective at the Whitney Museum of Art, which is slated to launch on June 27. As part of the collaboration, H&M and Jeff Koons designed a black leather handbag that features the popular glossy yellow Balloon Dog. The special-edition bag will be sold at the brand's stores in NY, Los Angeles, Chicago and Dallas as well as online. Some pieces will also be available for purchase at the Whitney during the Retrospective.
"The partnership with H&M was really exciting for me and the chance to showcase one of my most popular works to a new generation of people was inspiring. H&M delivers great fashion season after season and it's nice to see my work at their new store," says Jeff Koons.  
To inspire more people to come to the store on June 17, H&M will be giving away H&M T-shirt and an Access to Fashion Pass, valued from $10 to $500 to the first 500 shoppers who will be standing in line.