KitKat Japan is giving its consumers a great opportunity to enjoy the popular sweet snack and use its packaging as a train ticket. Those who travel by the Sanriku Railway in Japan's Iwate Prefecture are invited to purchase special packs of KitKat at the price that is less than a cost of a standard ticket and use it as a pass to the train.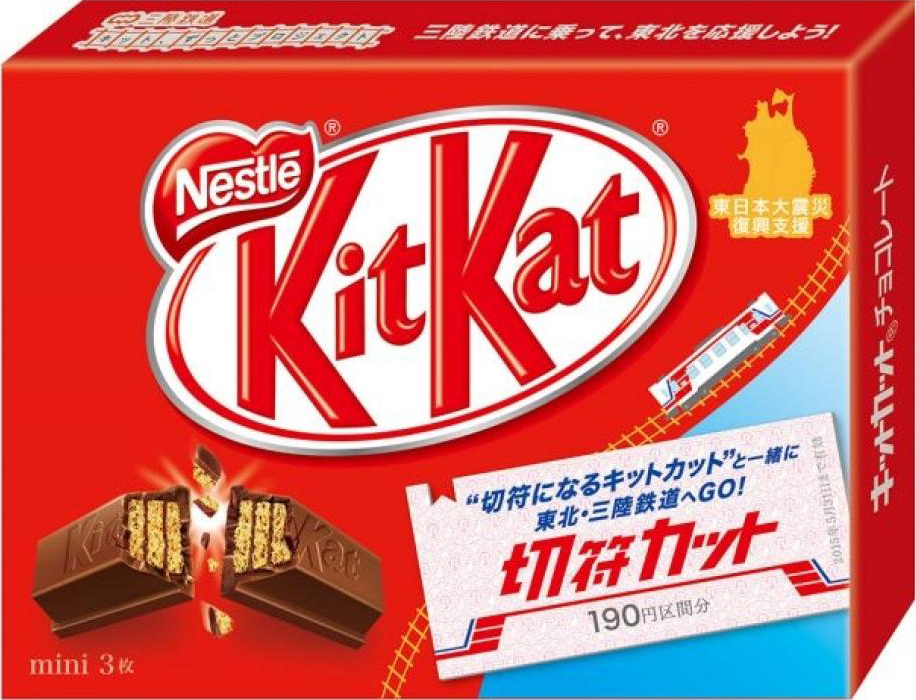 This is the first time a railway network collaborates with a confectionary brand on such a project that doubles packaging as tickets. As part of this collaboration, the brand has released special packs that will be available to purchase throughout this month and valid for the "transportation" use until May 2015.
The project is launched to support the rebuilding program aimed to revive tourism in the northern province, heavily affected by the 2011 Tōhoku Earthquake. In addition to letting people add more sweet notes to the travel, KitKat's owner Nestle will be donating 20 yen (around $0.20) from each pack to help restore the Sanriku railway.
As part of the collaboration, KitKat has also decorated two trains. The graphics motif is based on the cherry blossom pattern that epitomizes hope in the local visual traditions.