MINI is rolling out another visual competition dedicated to reimagining the world around us. This time, the auto brand is calling the creative visual artists to picture a variety of roads, actual and symbolic. The brand calls the community to get inspired by the MINI Countryman in creating their works.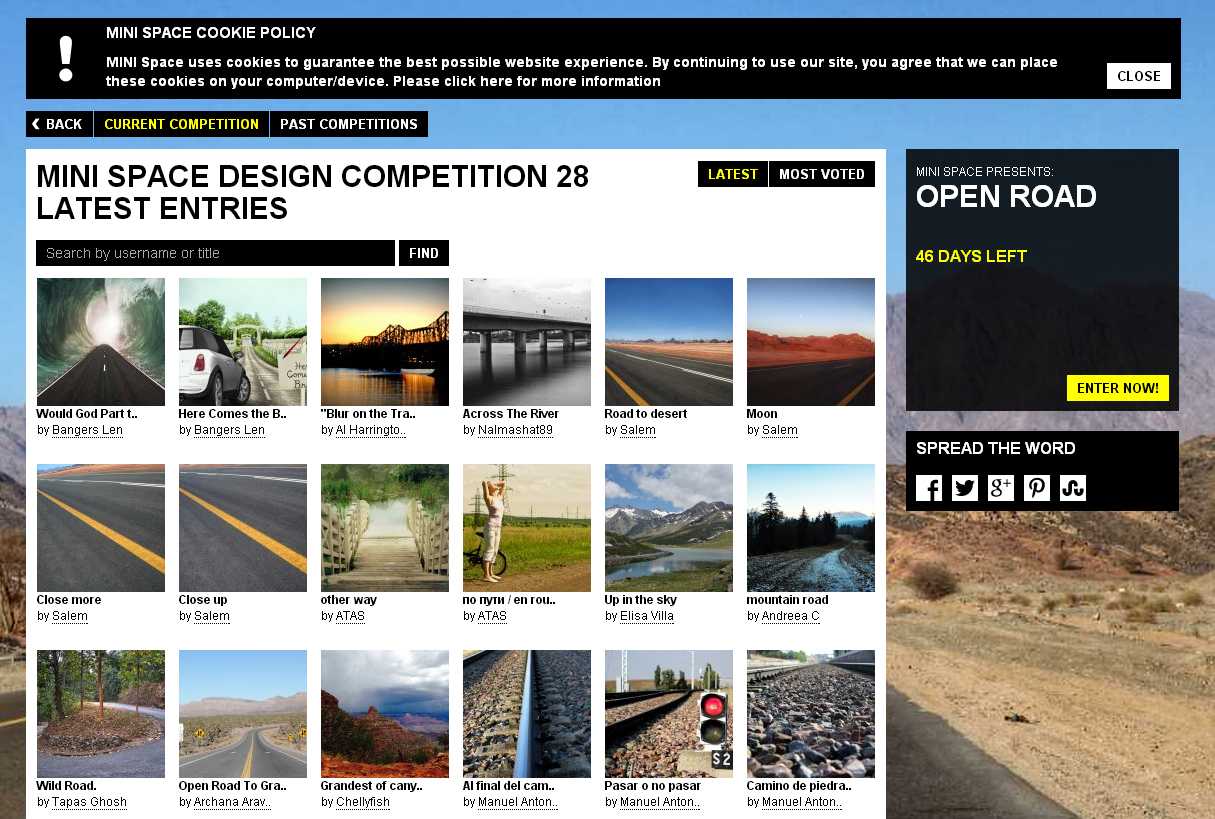 "The open road. Miles on end of blank canvas begging the next adventure. Let the rousing, picturesque natural habitat of the MINI Countryman be your guide in this photography and design competition," says the description of the contest. The brand calls the creatives to explore the roads further than they officially end, go far and be brave and discover the true identity of "rambling routes trace across green valleys and rocky hilltops."
There're 46 days left to upload an entry for a chance to win one of the prizes, ranging from iMac 21.5" 2.7 GHz (for the first place) to GoPro Hero3+ Camera and B&O H6 Headphones (for the second and third, correspondingly). The work with the most public votes will be awarded with Projector Keyboard.