The Philadelphia cheese brand is rolling a new campaign in Australia, leveraging the nation's love to selfies and adding cooking twist to it. The new effort, called #FridgeShelfies, comes as part of a broader Philly's Do Your Thing campaign that inspires people to create versatile, off-beat meals from ingredients found in their kitchens. The new initiative gets people posting the ingredients in the fridge to instantly get original recipes based on them.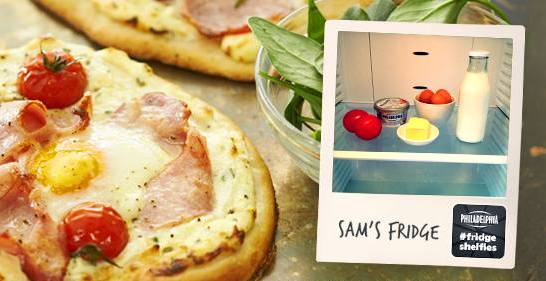 The campaign, launched on June 2, is rolling out for three weeks on Philadelphia's social media channels, Facebook and Instagram, with the #FridgeShelfies hashtag. Users are invited to take a shot of their fridge shelves, and the brand's team that works around the clock will create a recipe using the ingredients in real time. Plus, each Friday between June 2-20, masterchef Hayden Quinn will suggest a little something inspired by his favourite #FridgeShelfies submission.
To inspire active photo sharing, Philadelphia has also launched a competition and plans to award the user who uploads the most inspirational #FridgeShelfies entry with a trip for two to Melbourne and a $1,000 shopping spree at Salt&Pepper.
"We know Australian's love sharing their selfies so we've come up with a way to put them to good use! The #FridgeShelfies campaign harnesses social media to provide a creative solution to a problem that many of us face each day; how to make something delicious with what's in our fridges," commented Bianca Melky, Philadelphia Australia brand manager.