Veuve Clicquot and 5.5 design studio have collaborated for a series of accessories that are inspired by the brand's life philosophy and visual tradition. The new line called "The Mail Collection" continues the brand and agency fruitful collaboration that started back in 2008 with the Champagne Cellar and continued with various visual representation of products and packaging.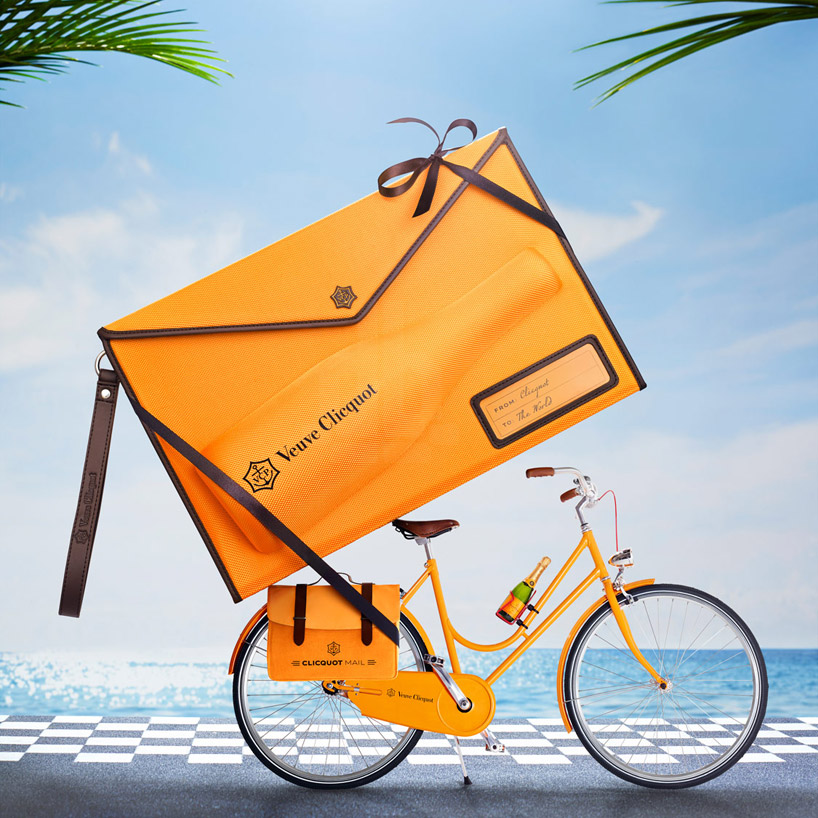 The collection includes a "Clicquot clutch," "Clicquot express" and "Clicquot envelope," each designed to perform their own functions—the first one is for carrying a bottle of branded champagne in style, and the rest are for delivering it as a precious parcel. All the product in the line are created in the brand's signature yellow.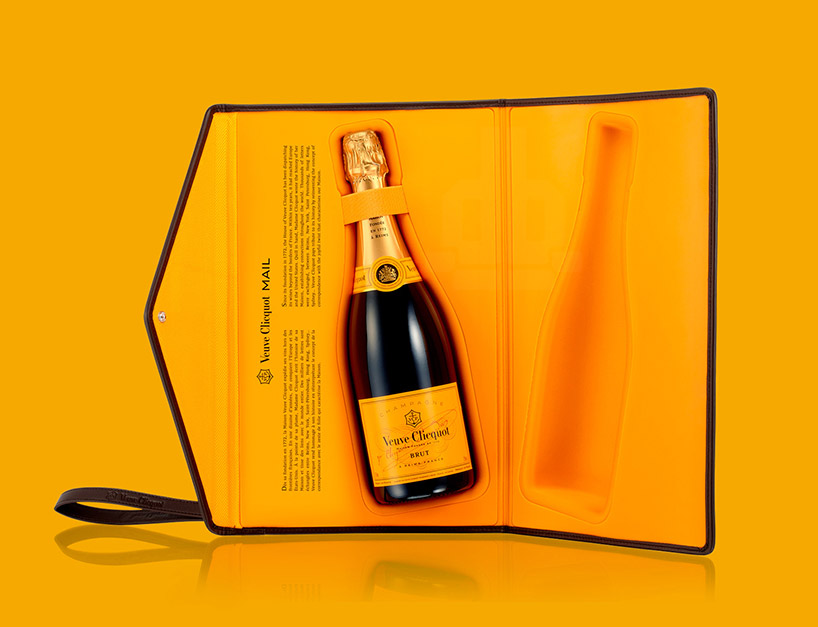 The "Clicquot clutch" is inspired by the classic envelope purse. It features nice and brown piping that highlights and accentuates smoothly filleted edges. The purse is created to make it really stylish to transport the bottle of iconic champagne—the flat wristlet also features a special contoured space for the bottle. The brut bottle can be placed into this nice isometric nest, where it's fixated with a special strap and kept chilled for up to one hour.
This key product in the collection is accompanied by the "Clicquot express" ready-to-send box, just for sending a 75cl bottle of the iconic campaign over to a friend. The packaging supports all the global standard labels for parcels of this type as well as the vintage elements and the official Clicquot logo. A consumer is just to indicate the postal address after buying the piece.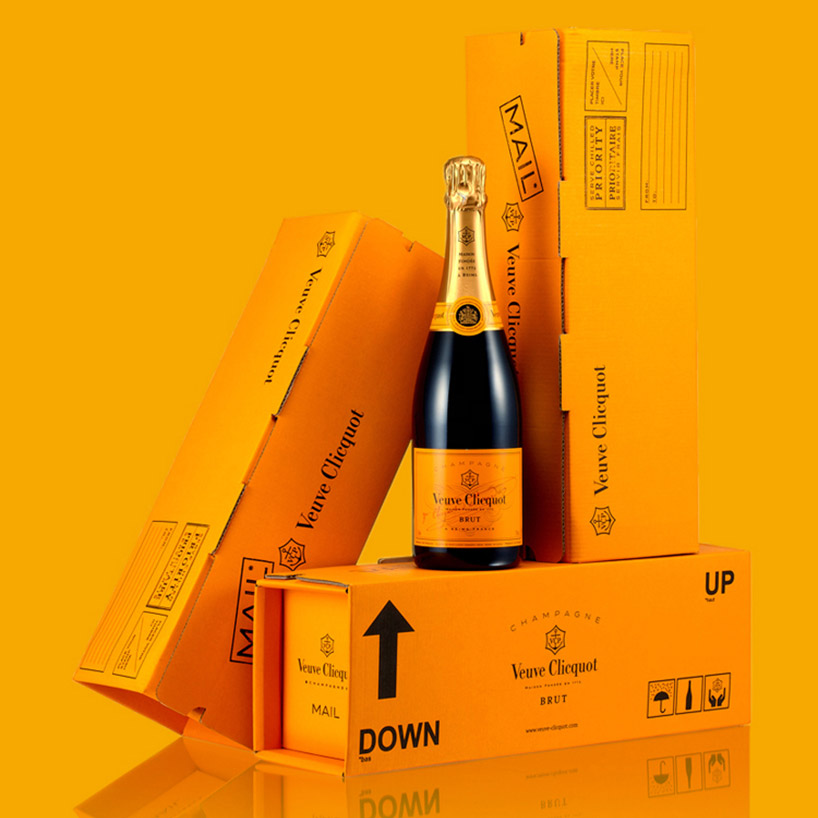 The third product of the collection is the "Clicquot envelope," a foldable carton created in the recognizable yellow color of the brand. On the outside, the box features the graphics of an envelope as well as the brand's signature signs (including the black anchor).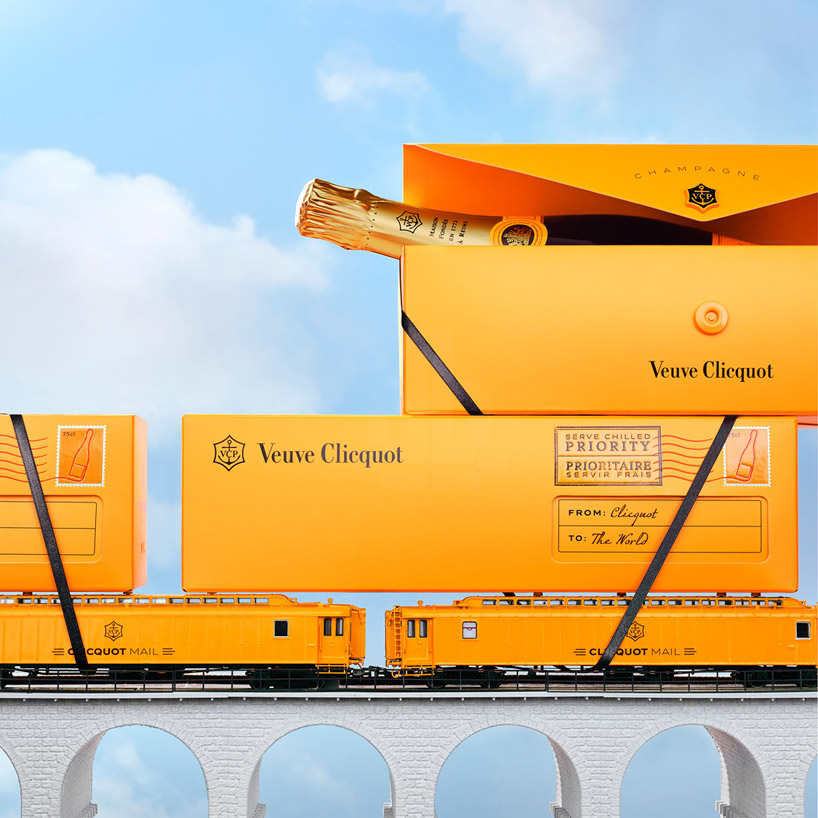 The line is developed just for those who enjoy the prime Clicquot champagne and like sharing it with their best ones.