Apple has released a new spot that revolves around parenting love and illustrates how iPhone can be used in connecting with kids and getting engaged into their development. The 1-minute spot, created in-house, features the use of a variety of kids-focused apps and applications for adult consumers that help parents be better moms and dads.
The spot is set to a sweet song "Life of Dreams" by Julie Doiron, and the narration is just adorable. The film features parents and kids of all ages, communicating, exploring the life, making the most of what it gives with the help of versatile apps.
They range from the alphabet learning game DRAWNIMAL and pet tracker Pet Manager PRO to FaceTime and Nike+ Running app, Flashlight and many more. All of the 11 apps featured in the spot are revealed on a dedicated page.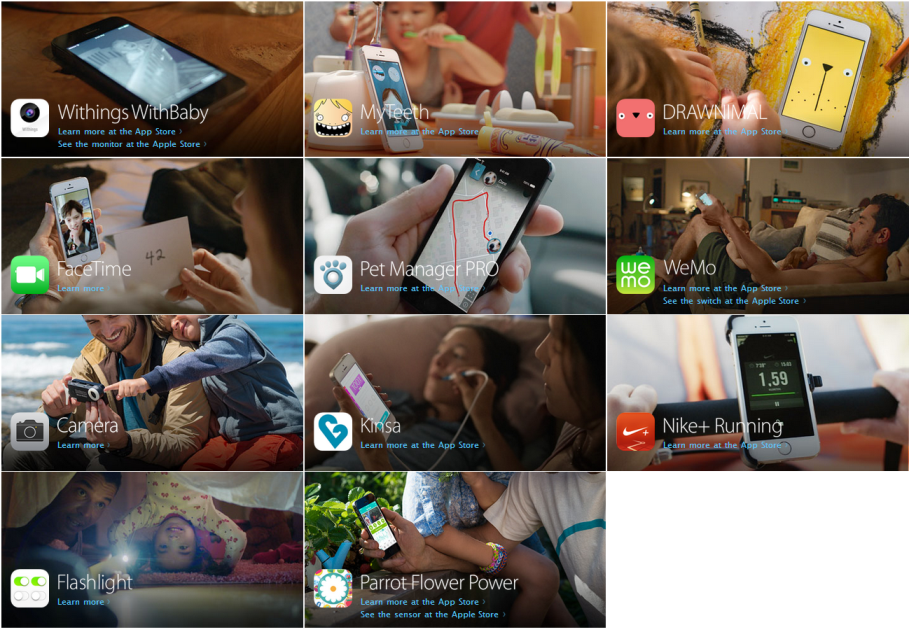 There one can also watch two other films, "Powerful" and "Strength," and also find apps from these spots—12 for each. The ads come as part of the micro campaign taglined "You're more powerful than you think"—it calls the audience to discover their inner potential through iPhone 5s. "You have the power to create, shape and share your life. It's right there in your hand. Or bag. Or pocket. It's your iPhone 5s," says the dedicated page.