Some brands have really stood the test of time, ebbing and flowing but importantly surviving the lean times and flourishing when the zeitgeist allows them to really shine. Brands such as Levi's, Converse, Colgate, Ford, Wall's Sausages, Coca-Cola, all have the absolute right to talk about heritage and often do…
But they have also realised they are a product company as well as a brand and have continually assessed their place in the consumers'  world and marketed themselves accordingly without fundamentally changing their offer. Yes, there has been NPD, there are very few companies that don't, won't or can't develop their products but ultimately Levis is a denim company, Ford a motor car company and so on.
It's this extrinsic viewpoint, putting consumers first, combined with an absolute surety that their product is good and right that allows people to continually trust their brands and allow them the leeway to adjust their offer, within limits, and still hold a place in consumers' hearts.
If you can continually tune in to a consumer's changing needs, and market (some would say exploit) those emotional states of mind with a relevant offer then long term success is pretty much guaranteed. However, you have to have confidence and patience in equal measures. If you have been around for one hundred years you will have weathered more than just the fickleness of changing consumer trends. You'll have been through at least three global recessions and countless regional dips in consumer prosperity. You will have seen trends and fashions come and go, come back again and yep, go again. Are they gone for good? Nope, they are cyclical. You just need to have a good product and hang in there.
Did Levi's fold ('scuse the pun) when we all wore cargo pants in the late 90s? No. They rolled alongside the multi-pocketed pants trend, patiently. They pumped money into fine tuning their Dockers brand and targeted the younger cooler markets such as skate and urban sports fashions. They stayed strong and lobbied the fashionistas until denim's time came around again, which it did, and still is, and now they are absolutely flying in the fashion forward European and AsiaPac markets.
Look at how Coca-Cola evolves its marketing as we grow older but yet still taps into our fundamental desire for happiness and sociability. Their recent named pack campaigns have firmly re-established the brand with late teen audiences and fended off myriad energy drink competitors and Coca-Cola's retro nostalgia Christmas brand stories will always ensure we all remember our Coke- and-a -smile- times, no matter how old we are.
So, it's not enough to have single-mindedness. Yes, you need a strong streak of self-belief but also you need to be nuanced as a brand. You need depth, you need R&D, you need trendspotters, you need brand stories by the bucketload. Then you need to be calculating. If you do choose to dip your corporate toe into a trend and it doesn't work, drop it. It's a distraction from your core offer. You can't turn your brand into something you as a business aren't and expect it to remain authentic and credible. Innovation and brand extension is by degrees, not by 90 degree angles.
Puma had a terrible few years in the wilderness when they performed what a client of ours lovingly refers to as 'the lifestyle faceplant'. They pumped too much resource into trying to establish themselves as a lifestyle brand at the expense of their performance credentials, which then led to them being considered by consumers as a fashion brand—a weak one at that. And as we know, fashions come and go. It's only when they remembered that they are a sports apparel and equipment company (that also produces rather fetching lifestyle ranges) that they righted their pitching ship. Consumers understood them again. Found their place in the world.
So remember who you are, yes. But continue to consider who is keeping the roof over your head—the consumer. It's their perception of your authenticity and relevancy that counts, not yours.
About the Author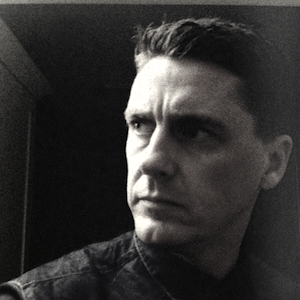 Matthew Bennett is Creative Partner and Co-Founder of Wolfpack. Matthew has extremely strong sector experience in sport, leisure, food, beverage and FMCG gained from working for award winning agencies, as well as running his own creative and strategic marketing agency Wolfpack where he managed a variety of blue-chip brands. In 2011, together with his business partner he set up ZAK Media Group as a vehicle to develop and grow independent marketing agencies.