Bosch Australia has launched an old-school game on its Facebook page, inviting its fans to spot the brand's products in a nice winter picture. Celebrating the winter season on the continent, the brand is giving away its nearly Christmas presents to those who will correctly solve the riddle by indicating the coordinates of a Bosch item in the picture.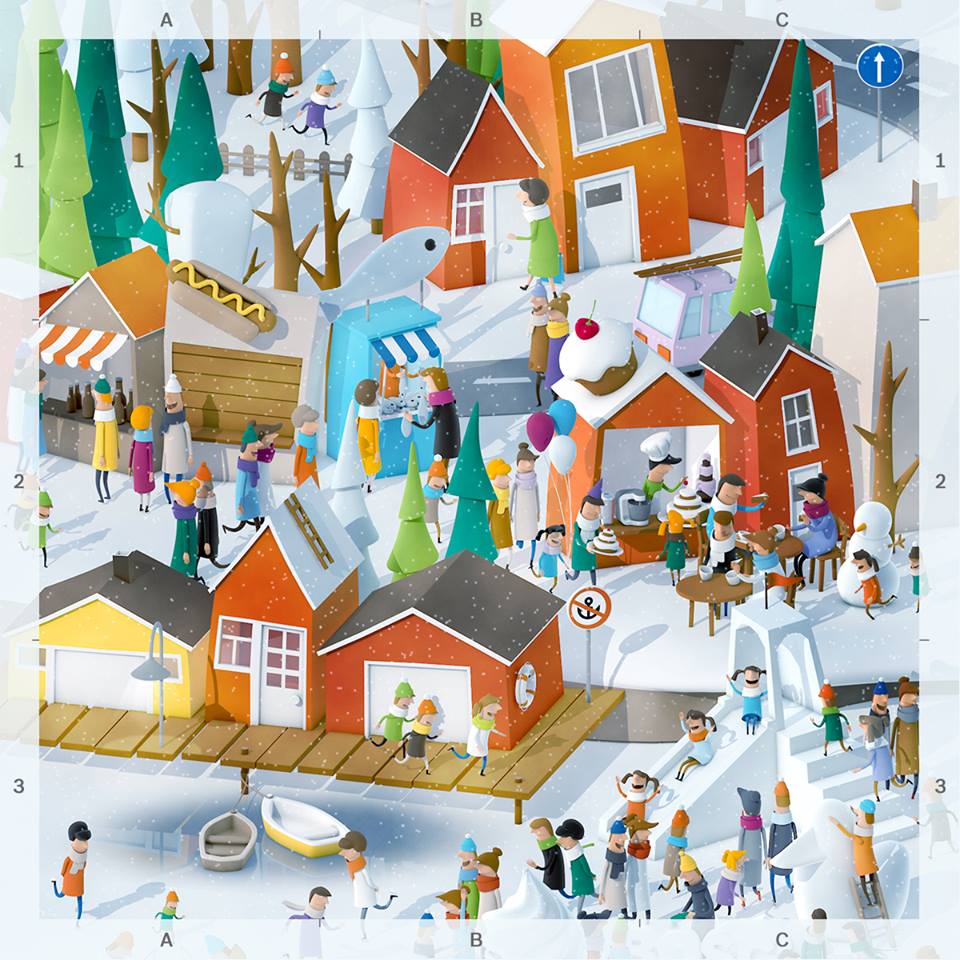 The "Winter Wonderland" activation is running for seven days, July 21-27. The brand's Facebook page fans are to find Bosch items in a series of beautifully illustrated, whimsical "Where's Wally-esque" winter landscapes and share their answer in the comments. Along with indicating the correct coordinates (like B2 or C1), users are asked to tell what they'd name with the piece.
"The campaign is highly geared towards consumer interaction, and increasing awareness of the breadth of Bosch's diverse product portfolio," Joel Beath, head of content at Loud&Clear.