Nike collaborates with São Paulo-based photographers Flavio Samelo and Jayelle Hudson on a striking collection of tights. The design developed by the married couple is to illustrate the connection between nature and a person—the limited edition line comes as part of the broader project aptly named the Nike Tight of the Moment. The collection arrives in early July.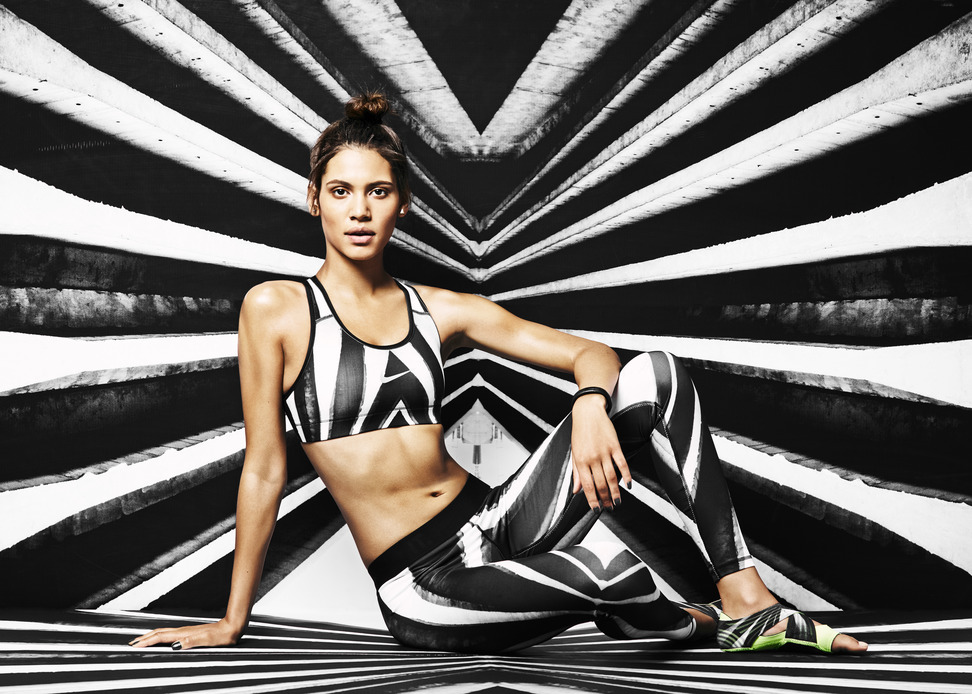 Flavio and Jayelle have different creative domains—the husband focuses on urban beauty, while the wife draws more attention to nature. These two worlds merge in the collaborative design project for Nike—in a set of black-and-white abstract patterns. It is the first time the artists came together on a same artistic project, which also makes the collection unique.
When the artistic part of the work on the pattern was finished, it was given forward to the Nike Women's design team and was then turned into an actual apparel pattern at the Nike Explore Team Sport Research Lab. "A body map uses athlete-informed data to show where an individual's muscles and heating and cooling zones are located," says the press release. Similar approach is behind the NTM-Magical Kaleidoscope tights designed by a Tokyo-based artist. With this tech twist, it's possible to "strategically place the art on the tights so that it highlights these areas in the legs in a flattering fashion."
The new aesthetically pleasing tights feature soft Nike Dri-FIT fabric that is designed to pull sweat away from the skin so that the legs could be dry and feel comfortable. The new design will be featured on two Nike Pro styles, the Nike Pro Tight and Nike Pro Sports Bra. The prints will be also featured on a range of footwear in Fall 2014, including the Nike Studio Wrap Pack 2, the Nike Free TR 4 and Nike Roshe Run.
"Most of us live in big cities in which buildings dominate our attention," Jayelle says. "However, we often don't think enough of how nature plays a role in our cities. Parks provide an outlet for recreation and reflection and trees give us shade. Our designs look to provide perspective on how the city and nature work in harmony."