Levi's is switching from an energy-packed "Go Forth" message, which has been used for the past five years, to a personal experience approach in its new promotional campaign "Live in Levi's." The multi-channel effort, developed by FCB and The House Worldwide, builds on real life stories of people who choose to wear Levi's jeans for various occasions, throughout their life.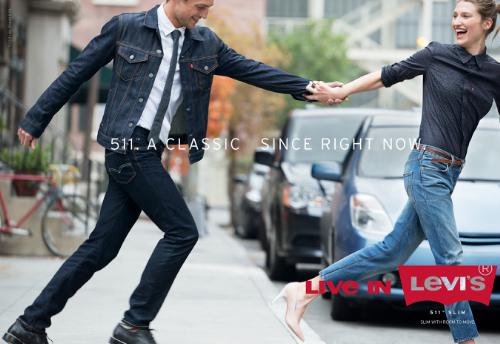 While the previous message revolved around going beyond the line, planning and getting inspired, the new effort looks not forth, but back—turning to people who already have spent memorable moments in Levi's. The "Live in Levi's" is built on stories of longtime Levi's loyalists, who have been deeply engaged with the brand for long decades and lived their best moments, wearing the iconic jeans. The positioning celebrates "authentic self-expression as well as the category defining products that embody individualism and self-expression," states Jennifer Sey, chief marketing officer for the Levi's brand.
The new campaign will capture the best meaningful moments that actually make up our life—from first dates to having a new-born, from road adventures to rodeos and from having a family dinner to getting all wet in the street because a car has splashed water on you. The ads indicate that the Levi's jeans are "a classic since right now."
The campaign is set to roll out globally in August and September across the key markets, but the company decided to announce it a month before the official roll-out. The campaign will include a bunch of ads for web, TV print and outdoor ads shot by Jason Nocito, that will be celebrating the brand's 140-year heritage through real-life stories of people and Levi's products.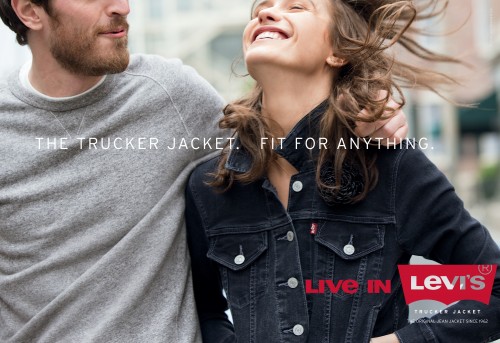 In early August, the brand will release a social film as well as a television and cinema spot, directed by Fredrik Bond and starring blues rock musician Jamie N. Commons. The vibrant prints that will start appearing across key markets, including New York, Paris, Berlin, Hong Kong, Tokyo and more will be featuring inspirational messages like "For everybody who's not just anybody" and "Look good on your way to what's next."
"Authenticity is at the core of the brand. Levi's invented the blue jean and 'Live in Levi's' captures what it means to wear them,» said Eric Springer, FCB West Chief Creative Officer. «The campaign shows the contagious joy that comes from living without hesitation. Your Levi's are an accomplice in the story that unfolds as you live."