Magnum is inviting its fans to make a customized ice-cream using its newly launched mobile web app, developed by Karmarama. The app allows users to craft an ice-cream, based on their own tastes and inspirations, share their creation with friends on Facebook and even get rewards at Magnum's Pleasure Stores across the globe.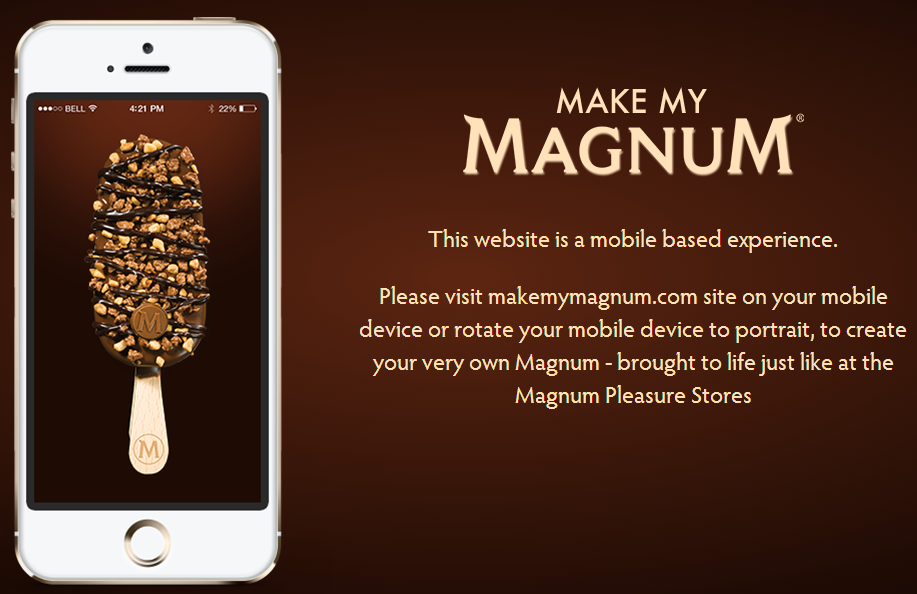 The app, first launched on the UK market, can be accessed on MakeMyMagnuum site on mobile devices. Consumers are invited to create their own versions of a sweet indulgency in the form of an ice cream, and then share them on Facebook for a chance to win a range of prizes including an annual supply of Magnum and a £250 Selfridges Gift Card.
The promotion has been recently introduced at the pop up Magnum Pleasure Store in Selfridges. It will also be launched at Pleasure Stores in Belgium, Finland and Australia soon, giving consumers there an opportunity to go creative with their favorite ice-cream brand.
"To be invited to build on Magnum's global success story of their Pleasure Stores with digital innovation is a huge privilege for us. By providing a more creatively social experience for consumers, we're driving additional footfall and harnessing the natural conversations already happening around the experience and the brand," commented Lawrence Weber, Head of Digital at Karmarama.