Pepsi is giving its fans an opportunity to get featured in a music video to the upcoming Kelly Rowland's track "The Game." The music piece is one of the songs from the "Beats of the Beautiful Game" album curated by the soda brand.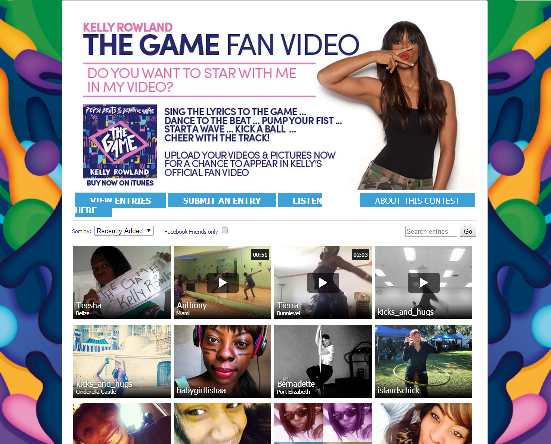 The project was launched last month to celebrate soccer and its fans all across the world using music as the perfect mediator. Fans can go further than just listening to the tracks and submit their videos for a chance to star in the forthcoming video to the song from the album—the winner will be featured alongside Kelly Rowland, the star of Destiny's Child.
The participants are invited to upload a video of them singing to the track and dancing their best moves to its beat. The videos of HD quality are accepted through July 15. The competition is open for people from all across the world—the shortlisted entries will be displayed in the gallery and the winners will see themselves featured in the final fan video.
The track can be listened to here.
As part of the "Beats of the Beautiful Game" music project, 40 Acres And A Mule Filmworks and director Spike Lee created a Pepsi film for the song, watch it below.