The circular economy, the alternative economic model that is pushing the tradition linear consumption schemes out of the picture now, is all about consuming wisely, giving back and saving more.
The real world with its environmental issues, high cost of resources that used to be cheaper, the society demand for sustainable and ethical practices, etc. rockets companies to the next level where they are expected to offer new type of products, which are a) ultimately durable (to be used for a longer time, by as many people as possible), b) can be easily updated by consumers (part of elements are removed, the tech parts remain) and c) get recycled in almost no time.
This piece, inspired by the latest JWTIntelligence's study, "The Circular Economy," reveals how today's business giants like Puma, H&M, Ford and IKEA, transform their usual practices to revolutionize their industries, responding to the vibe of the world, which has new problems and seeks fresh solutions.
Benefits & challenges for business
"This is an important topic not only because the approach is far better for the planet but because tapping into circular principles may well be essential to businesses' long-term health," noted JWTIntelligence editorial director Marian Berelowitz.
The obvious benefit of circular economy to businesses is that they don't have to go through many production stages twice—for instance, they don't have to grow cotton again—they just recycle it. The shift towards reusing and recycling instead of manufacturing a product from scratch is illustrated by two facts: 1) there's $700,000 billion in savings in the consumer goods sector alone by applying circular principles to current business models, and 2) 100,000 new jobs globally in recycling and manufacturing within five years of shifting to the circular economy.
Like in any other evolutionary process, challenges come before benefits. Companies have to re-structure their mindset, hire new professionals who will manage reverse logistic system, start cross-department collaboration, also quickly take advantages of new opportunities. They also have to find ways to engage consumers into the new schemes that are based around shared ownership or buying goods that cost more but are more durable.
What drives brands to become more circular?
In fact, circular economy concept is not new—it was elaborated about three decades ago—but it's only now that this philosophy has started to make waves and inspire a new era of consumption. There're seven major factors that are driving brands to embrace circular economy now:
1. Looming resource and shortages (the resources are limited).
2. Skyrocketing commodity and energy costs (the resources' price increased because of shortage).
3. Better technology (it's easier to produce more durable and green products).
4. Urbanization (speeds up all consumers-related processes).
5. Government pressure (eco laws enforcements, response to green issues and citizens' demands).
6. New consumer notions of value and materialism (piling up is old, sharing is the thing).
7. Access over ownership (new stuff appears almost every day, no reason to have all new products—consumers want to try, use for a short time and go).
All these changes in society make the linear model of consumption ineffective and pave the way for large-scale modernized, eco-inspired practices.
Steps towards embracing circular model
Brisk shifts towards something new are quite risky, even if these novel approaches are really worth it. By adopting at least one of the nine changes (the more, the better) listed below, a brand pushes itself forward enormously.
1. Selling temporary ownership
As part of its ground-breaking Pay per Lux program, Philips is offering consumers to buy light without buying facilities. Philips recycles the existing equipment on sites and installs its efficient lighting there. The company pays customer energy bills and covers recycling costs, the equipment remains in Philips ownership.
2. Facilitating second-hand sales
IKEA Norway created a marketing push, highlighting the beauty of second-hand furniture. The retailer offered its customers, who wanted to buy a new item of the brand, to resell the old one at the digital flea market.
3. Facilitating product repair
The Patagonia brand celebrated used, but much-loved clothing in its "Worn Wear" campaign and promoted its "Expedition sewing kit" to let its consumers repair apparel out of home.
4. Finding new uses for waste
Pharrell Williams has teamed up with the eco-thread company Bionic Yarn and the Dutch fashion brand G-Star RAW on the Raw for Oceans initiative that has the two-fold benefit: recycles ocean plastic and releases durable and fashionable eco-jeans.
5. Collecting and recycling used goods
Brands like H&M and PUMA to name a few ask their consumers to return worn clothes to the them instead of sending the items to the landfill. The collected apparel and accessories are then recycled and turned into new trendy products. For instance, H&M produces sustainable jeans and PUMA released Cradle to Cradle-certified InCycle line.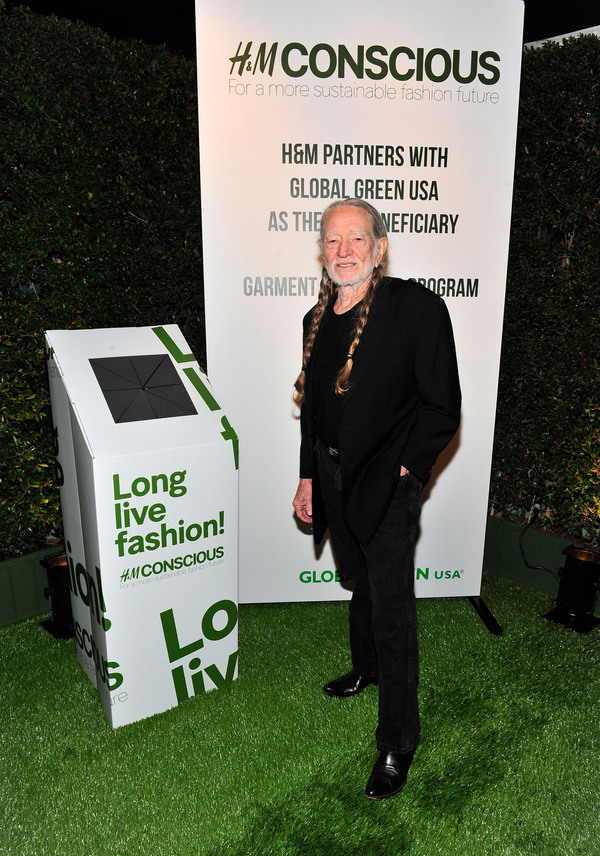 6. Recycling via partnerships
To speed up the process, some brands without much expertise team up with labels that have a vast recycling heritage on collaborative projects. Ford has developed a plug-in hybrid model Ford Fusion Energi with interiors that use fiber developed using the Coca-Cola PlantBottle technology.
7. Remanufacturing goods
It is not new at all, but effective. Remanufacturing of the machinery parts now includes digital monitoring of the condition of parts in use (like Caterpillar does)—it helps reduce owning and operating costs and simplify the reverse logistics process. Coca-Cola's Ekocycle Cube also taps into the trend, allowing consumers to create new every-day stuff at home using PET recycled plastic.
8. Designing for a circular use
The modular approach will rule in the coming years. Inspired by this forecast, Google is developing its Project Ara that is all about creating a smartphone with removable, replaceable parts—new components will replace old outdated ones, no need to change the whole phone for a new piece. The smartphone is set to launch in 2015.
9. Reshaping the recycling industry
The Docker's brand's Wellthread collection is made up of highly durable items with reinforced elements and that are designed to be in use much longer than traditional apparel. Plus, the clothing items have additional features that allow sustainable line dying and reduce energy waste. All kinds of shops and minor brands that reorganize and resell (almost) waste products also fit into this scheme.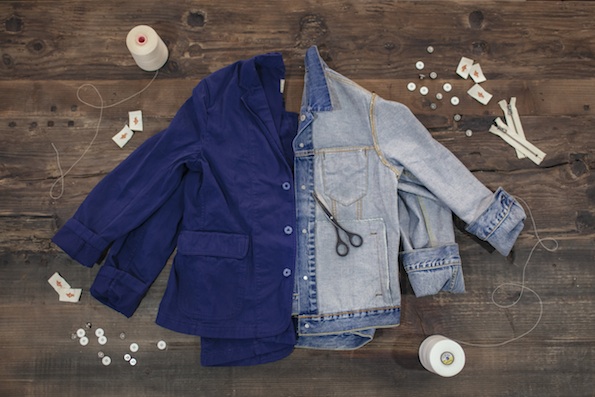 Today, a product's karma matters now, not the immediate direct profit. Consumers are becoming co-creators and are also engaged in giving a product a second life because trash threatens their comfortable lives in many ways and they can't just ignore landfills issue anymore.