Fairtrade Foundation, the UK-based charity and the flagship organization setting the standards of fair and equal labour across the developing world, is celebrating its 20th year and launching a new website. Vibrant and bold colour scheme is supported with the confident core message — 'unlocking the power of the many' — which sets the tone and direction of how the site looks and works.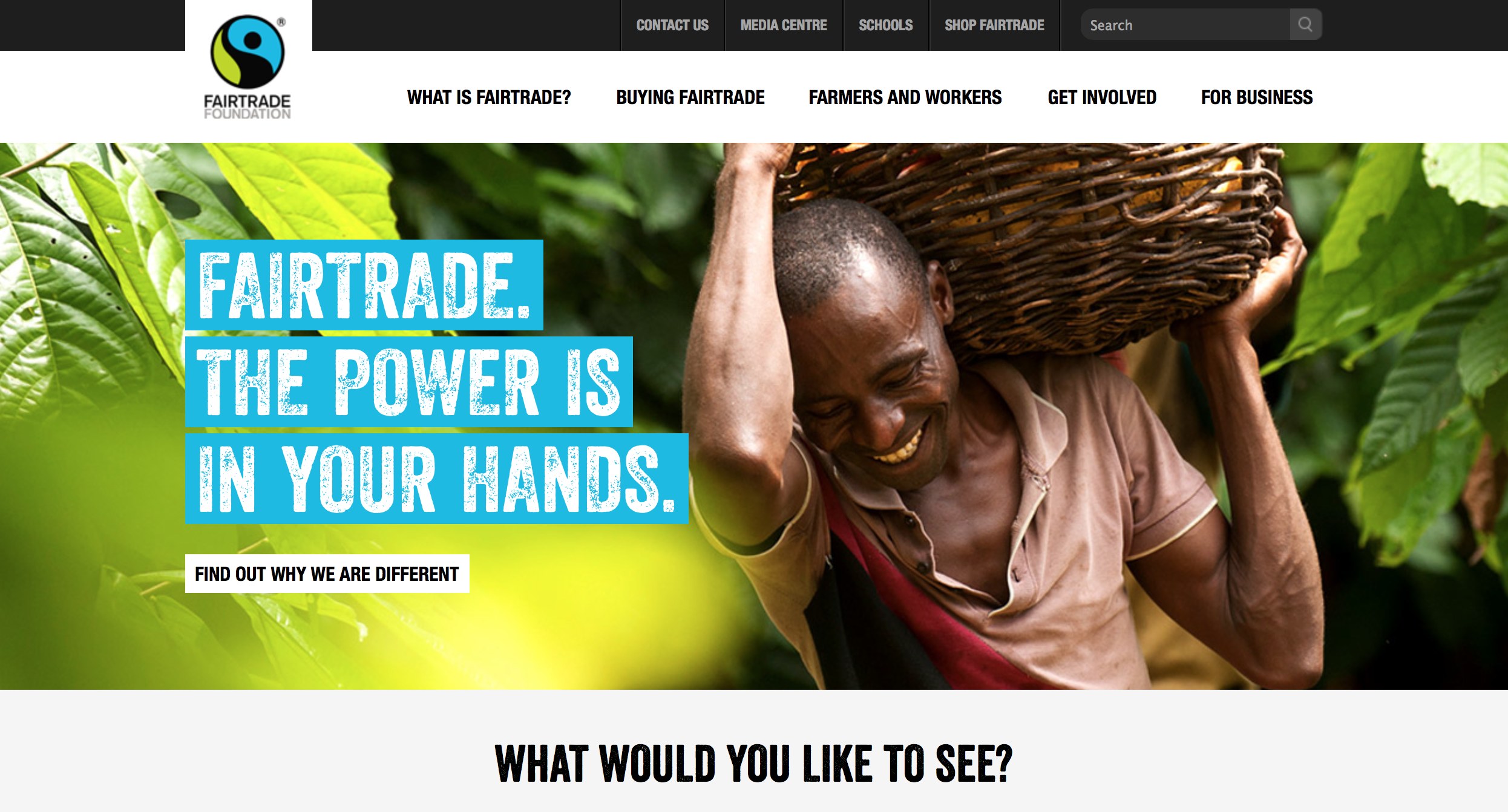 According to Jag Gill, Senior Digital Manager at Fairtrade Foundation, the new site's goal was to empower all stakeholders for change, and to explain how one can make a difference through purchase and behaviour. The site serves as a hub connecting all those for whom sustainability isn't just a mere word: responsible consumers, sustainable businesses as well as farmer's communities. In an engaging manner the new site tells stories of farmers and workers who grow such vitally important food and production resources as cotton, bananas, tea, coffee, sugar cane, flowers etc.
The new Fairtrade website design was developed by the London-based creative consultancy Radley Yeldar.