Released earlier in June, the annual report Best Global Green Brands 2014 developed in collaboration between branding consultancy Interbrand and financial advisory firm Deloitte, unveils 50 leaders of sustainable practices who also manage to deliver on customers' expectations.
The ranking reflects the score measured as a delta between corporations' environmental performance data and customers' perceptions of those companies' green practices. The Interbrand researchers take 100 brands from its 2014 Best Global Brands list and then survey nearly 10,000 customers across 10 countries to study the public opinion on environmental and sustainable performance of those companies, while Deloitte prepares figures on their actual performance based on publicly available information.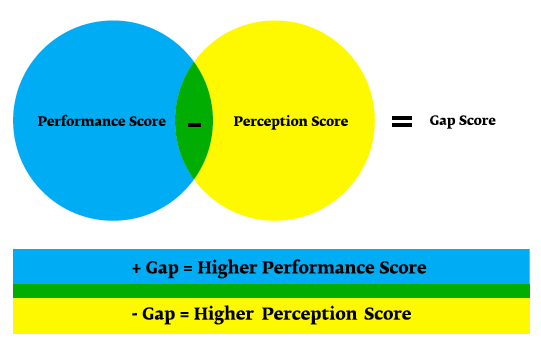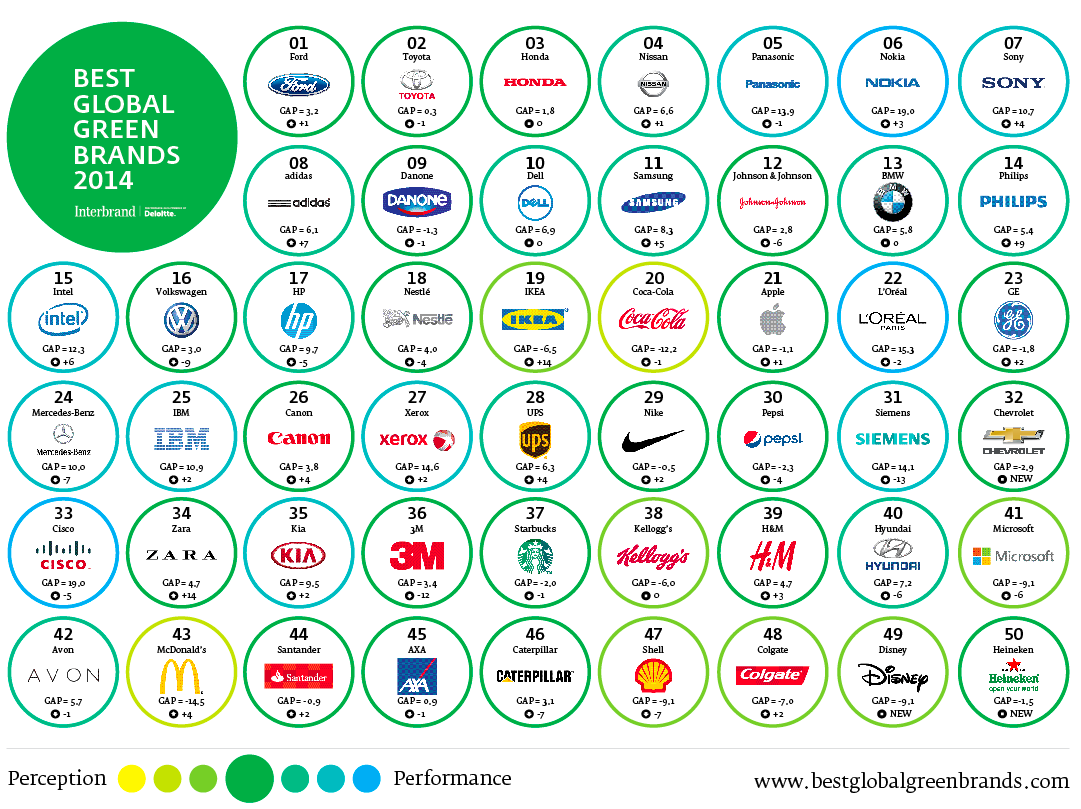 Some major highlights of this year's ranking are, as follows:
1. The top 4 positions are taken by automotive brands — Ford, Toyota, Honda and Nissan — in decreasing order. In general, automotive brands make up one fifth of all 50 brands on the list, mostly due to their efforts to build and popularize electric or hybrid vehicles. Most prominent 100% electric and the safest car brand Tesla is not on the list though.
2. Three new brands in the ranking are: Chevrolet (32), Disney (49), and Heineken (50). GM-owned car giant won the 32th line in the ranking due to achieving 7 million metric tons of carbon reduction as well as for financing U.S. colleges and universities conducting renewable energy researches. In its turn, Disney was included for its "commitment to minimizing its environmental footprint through a set of long-term goals first established in 2009", as Interbrand's press release states. Heineken was admitted to the list because of its three-year-old sustainable strategy "Brewing a Better Future," as part of which the company reduces water usage, CO2 emissions, and sources all ingredients responsibly.
3. Four top risers in the ranking are: adidas, Phillips, IKEA (19), Zara (34). Adidas owes its improved score to its long-term sustainable approach "Fair Play"; Phillips took the 5th line in the ranking due to its continuous EcoVision program focussing on energy efficient solutions; IKEA jumped to 19th position for the delivered commitment to install electric car charging stations across all UK stores. Finally, Zara moved to the 34 line due to its effective waste management policy along with the first steps to make all its stores 100% eco-efficient by 2020.
For more conclusions on and insights from the report, as well as interviews with companies leaders and detailed guide on the ranking methodology, please visit www.bestglobalgreenbrands.com. Check our last year's review of the Best Global Green Brands 2013 here.