Heineken is launching the Star Cabs effort as part of its ongoing Open Your City campaign in London. The brand has formed a fleet of Heineken-branded taxis that will be taking people across the UK capital after they have their beer at one of the selected bars.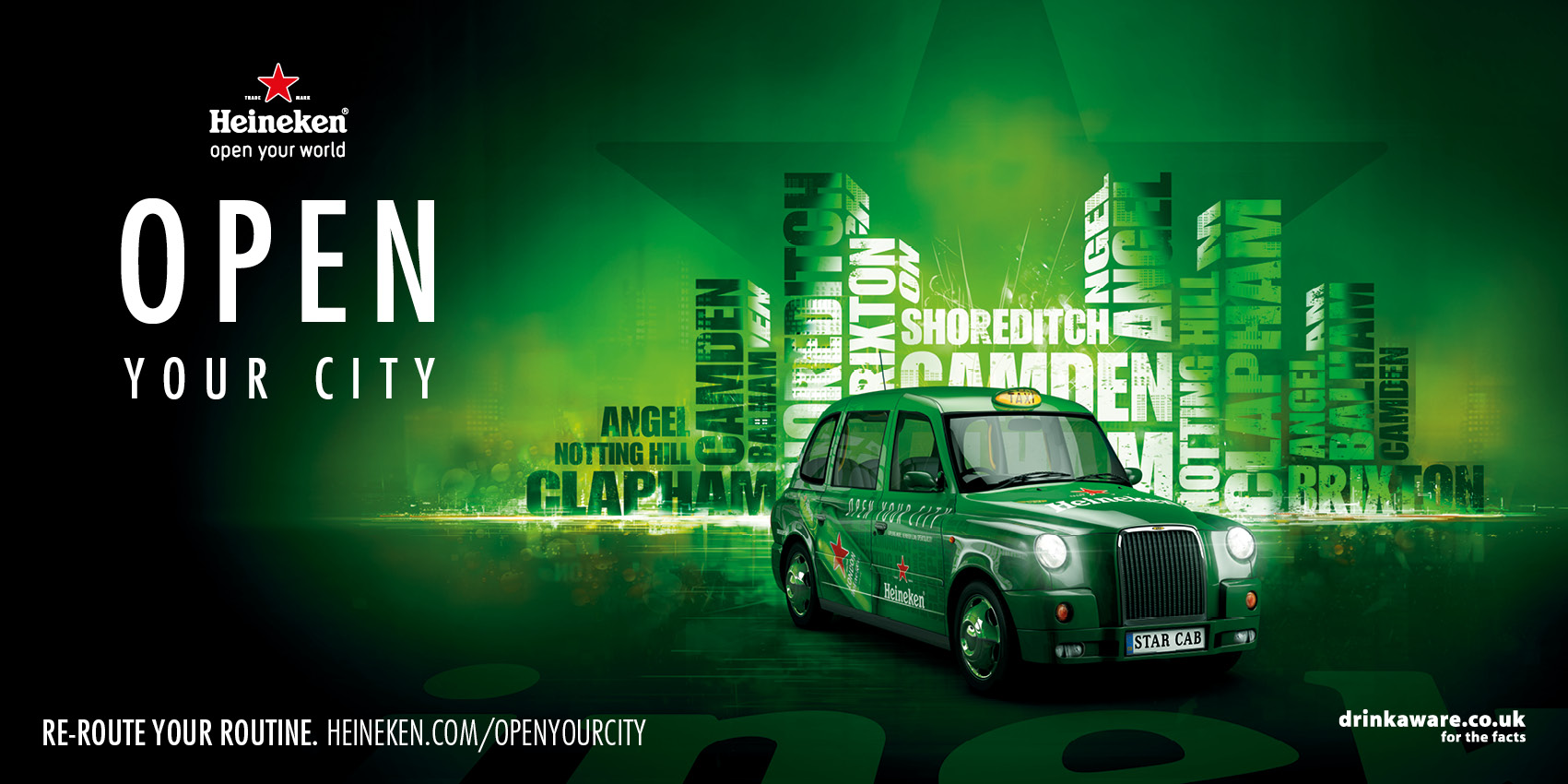 Starting August 2, the brand invites consumers to fill in their personal details on the event's digital web app Star Cabs when they buy a beer at one of the 30 destinations across Brixton, Clapham, Shoreditch, Angel, Camden, Notting Hill and Balham. After they enjoy their beer, they can request the Star Cab taxi and share this message on social media.
The brand will select the winner and send them an SMS, informing them that they have won a taxi trip. The lucky consumers will be taken to the next bar, where they will be met by the host and provided with a chance to unlock the urban adventures.
The winners will be offered a range of tools to "choose where the night takes them and truly open up their city."
"Star Cabs is the flagship UK brand experience of our Open Your City campaign. It's an ingenious way to imbue the global campaign with an unforgettable experiential twist that's unique to London," commented David Lette, brand director world lager at Heineken. "By nudging Londoners into exploring the rest of the city, we can more than achieve our goal of becoming a brand enabler whilst giving consumers a genuinely valuable experience that will put Heineken front of mind."