As part of its recently launched campaign, the brand has launched a new interactive platform, called "The Live in Levi's Project," that includes a shoppable video as well as numerous insights into the apparel range and into how stars from various domains wear Levi's. The tagline of the digital activation reads, "A billion jeans. One-of-a-kind stories. This is how the world lives in Levi's."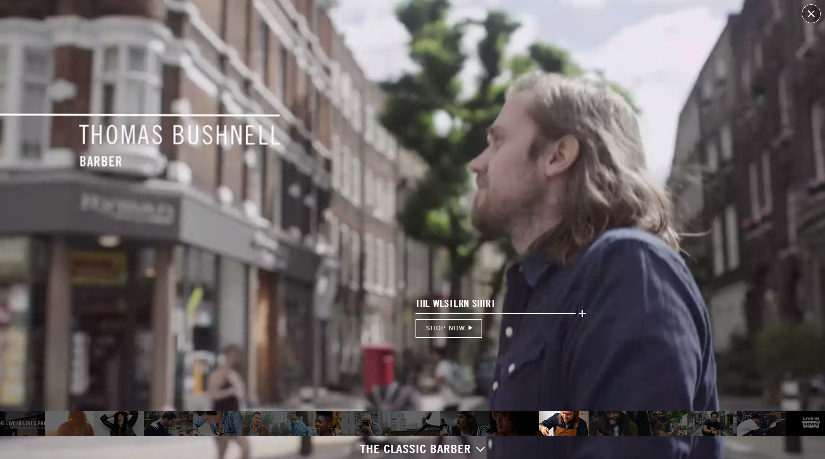 "The people who wear Levi's have always been the inspiration for our brand," commented Jennifer Sey, chief marketing officer for the Levi's. "This innovation is a way for us to open up our legacy and invite participation from all over the world."
The effort developed by AKQA features a range of contemporary influencers from various fields such as sport, street fashion, art, culinary, dance, music, photography, and literature to name a few. The pool of opinion leaders include Sun Rui Xiang, a motorcycle enthusiast from Shanghai, street-style star Julia Sarr-Jamois, Thomas Bushnell, a barber from London, Japanese boxer Nao Tsuchiyama, and many more. They share their motivations and inspirations that drive their life lived in Levi's (among other apparel unnamed brands, of course).
They all star in the interactive ad that highlights the products, worn by the icons as they share their own vision of Levi's and its jeans. Viewers can buy the items directly from the spot: the "Shop now" signs pop up on the screen, indicating the piece that is on the influencer at this moment. The page also features a plethora of motivational phrases like "Fit for anything," "Started by you, finished by us," "A classic since right now," and more that positions Levi's as an ultimate life-companion, a best match for a simple everyday adventure.
Users are invited to join the movement by sharing their own "Levi's moments" using the hashtag #LiveInLevis.