Last week the car brand Mazda teamed up with the Toronto-based office of the advertising agency JWT to launch an unprecedented digital campaign on Instagram. The aim was to introduce a new MX-5 Roadster model in Canada to young 18-to-35-year-old drivers and engage them in a natural yet entertaining way.
The solution was to create several interactive magazine covers made of nine Vine videos that are revealed daily starting August 14th. As a follower clicks the Mazda Canada's Instagram profile link, there'll be a whole picture of magazine cover compiled of nine images that are previewing the «vines.» The videos themselves are lighthearted cartoonish hand-drawn mini ads about MX-5's history of creation, design, functional features etc.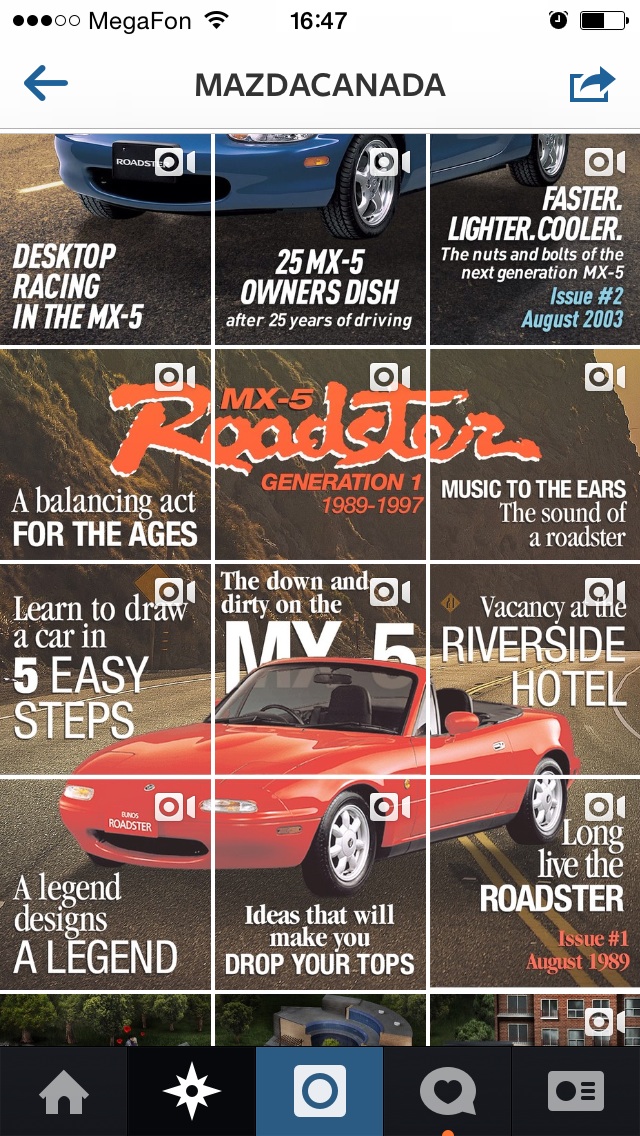 This campaign follows the previous successful Ingtagram-based effort "Long Drive Home," which also took advantage of Instagram's grid view to create a map of Canada. So far, the account has got 2,782 followers.
According to Michael Tsang, supervisor of interactive marketing at Mazda Canada, MX-5 Roadster isn't yet available for purchase until 2015, so this Insta-collage project comes just as an initial digital part of a more traditional multichannel campaign that is to launch next year.