National Geographic is rolling out a photography competition for kids, encouraging younger creatives to share their vision of the nature around them. The contest is running through October 15 across the globe.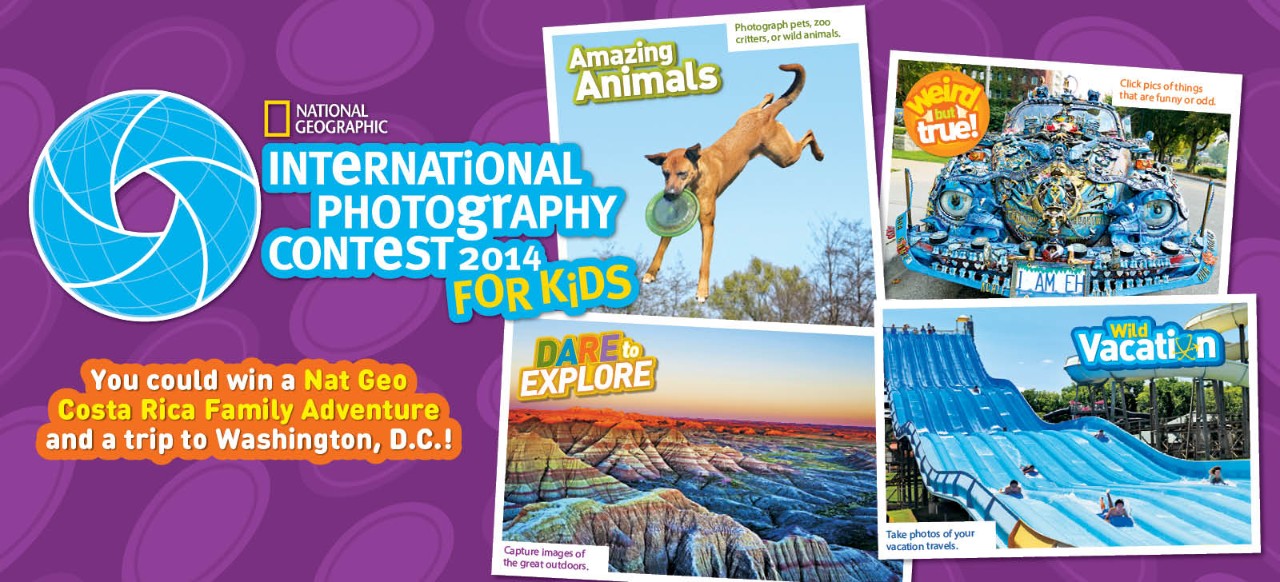 The competition is launched for kids aged 6 to 14 years old. The submissions will be shortlisted by a panel of professional jury that will select winners in four categories: Amazing Animals (pets, zoo animals or wild animals); Dare to Explore (outdoor scenery); Weird But True (something odd or funny); and Wild Vacation (vacation travels). The entries should be submitted either online or via mail.
There will be grand, first and second place winners. The prizes vary in different markets. For instance, the USA overall winner will receive a National Geographic Costa Rica Family Adventure. The grand winner will be selected from the four first-place winners and four second-place winners will walk away with digital cameras, memory cards and National Geographic Kids books. The USA grand winners will be announced in November 2014.
In the end of the year, in December, each participating international local-language edition will submit its winning entry in each of the four categories. The selected works will be reviewed by a panel of National Geographic photography experts in Washington, D.C., who will select the overall global winner. The young photography genius will be invited to USA's capital and get his or her winning photos featured in the May 2015 issue of the U.S. edition of National Geographic Kids magazine.