Nescafé is inviting the international Eyeka community to face a new challenge—to illustrate what the "It all starts with a Nescafé" tagline means to them.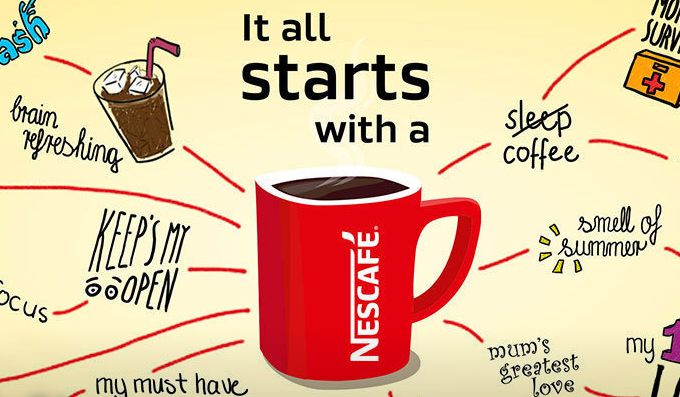 Recently, Nescafé has unveiled a new straightforward visual identity designed to appeal to the younger audience. The new tagline—"It all starts with a Nescafé"—became a source of inspiration for the new contest.
The submissions are to be uploaded in the video format, there's one month to go. The winners will walk away with a total of €25,000—€12,000 for the grand winner, €6,000 for the second prize winner, and €3,000, €2,000 and €2,000 for the third, forth and fifth prize winners, respectively.
"Nescafé is embracing the transformation that is all around us. For the young, everything is now social and any moment can be transformed into an opportunity to start something," states the brand on the contest page. "Nescafé wishes to offer to them, and to everyone, a coffee that is not only the greatest, but also one that offers an experience beyond coffee and an inspiring perspective on life."