Oakley has teamed up with Designboom for a new competition that is engaging all design disruptors as part of its ongoing campaign "Disruptive by Design." The entrants are invited to submit their concepts driven by innovation and a radical new approach that challenges the possible and broadens the horizons.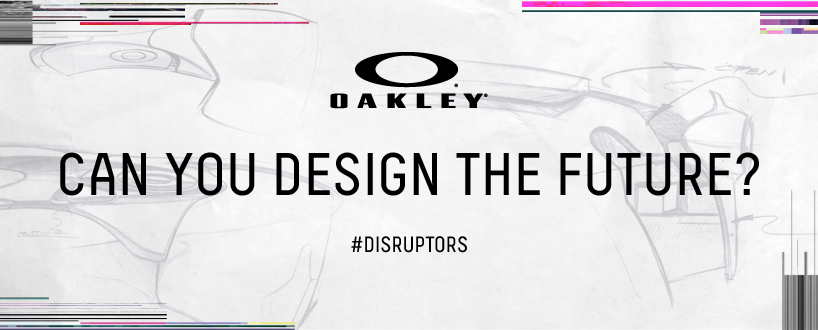 The competition is running through August 28. The entrants from Europe are asked to focus on a set of key notions, while developing their design. They are to think about what they are trying to solve, from where they have drawn unique inspiration, how can this the inspiration can be used to disrupt the conventional, what the solution is, and what exactly they have created.
The submissions are to include a video of 15 seconds max.—via Instagram, Vine, Vimeo or YouTube—with the hashtag #disruptors, up to six static visuals, and a 500-word (maximum) story behind the product that unveils the idea of the design, describes the creative process and what it took to develop the final version.
The winners will be determined by a panel of professional judges (Vice President of Design at Oakley, Design Director at Oakley, and CEO / editor-in-chief at Designboom) on September 11. There'll be two winning disruptors who will get a one-week trip to One Icon, Oakley's home in California, USA, for an exclusive tour across the brand's headquarters. The winners will participate in a workshop, have a lunch with the design team representative, review their portfolio with professionals, and the 3D printed prototype of the winning design.