Oxfam, the international advocates for equal rights and sustainable development, have forced two global food giants—General Mills and Kellogg Company—to change their environmental policies and cut CO2 emissions in their supply chains to eliminate continuous global warming.
The commitments were taken in response to massive Oxfam's Behind the Brands campaign and ranking launched in 2013, in which both food manufacturers performed poorly with 23% (8th and 9th positions in the ranking, respectively).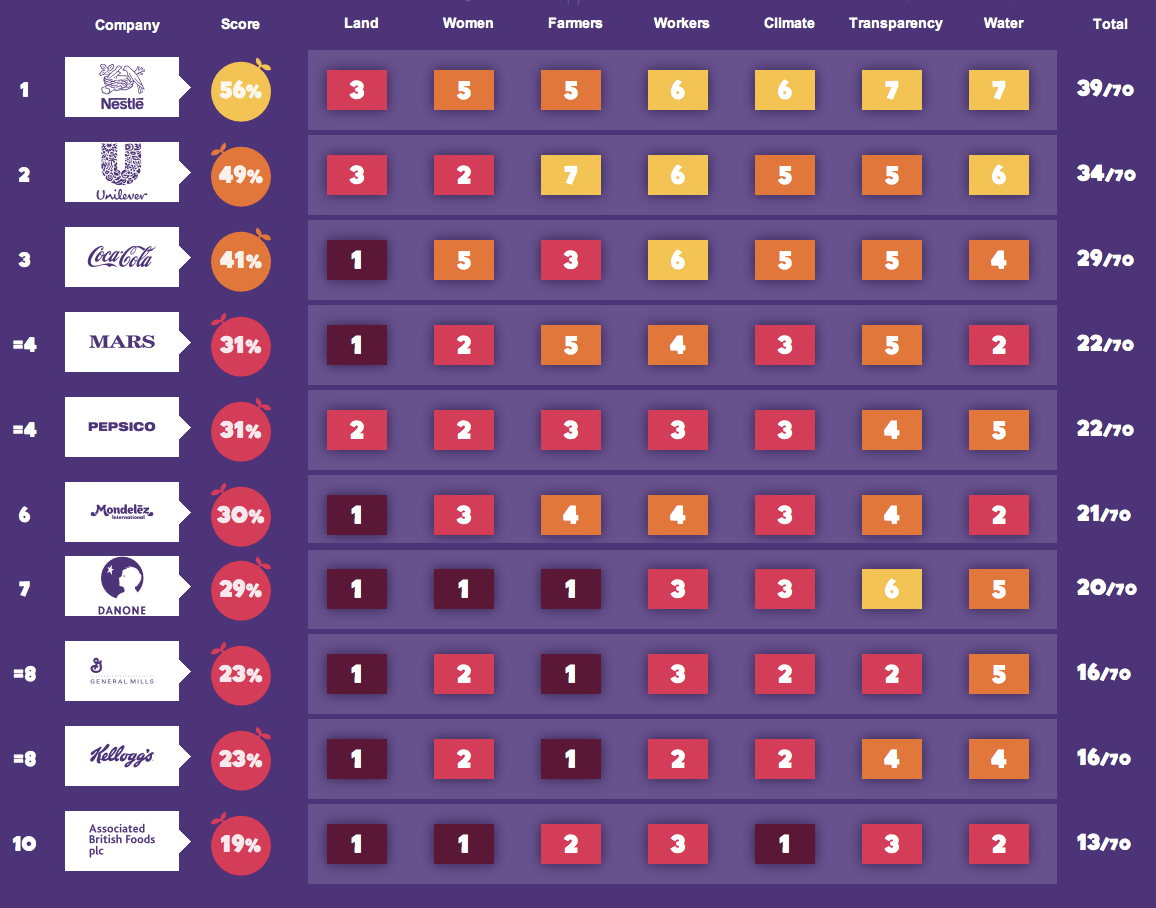 The initiative targets top 10 global food and beverage manufacturers to make them "impact people and planet," not make profit by all means. The campaign has seen some considerable results: the top 3 chocolate manufacturers were forced to reconsider women labour conditions at their supply chain; soda giants Coca-Cola and PepsiCo committed to zero tolerance of land grabs throughout their supply chain; food manufacturers General Mills and Kellogg were pressured to control and reduce CO2 emissions to keep global temperature rise below 2 degree Celsius annually.
In particular, Kellogg, the maker of corn flakes and potato chips Pringles, has set a goal to define, disclose and reduce greenhouse emissions at their own production as well as their key suppliers chains, by December 2015. Moreover, the company will have to disclose their top three suppliers of palm oil, soy, and sugar cane, to implement and control the zero-deforestation policy at each of them in Indonesia and Liberia.
Kellogg's will also participate in the CDP (formerly known as the Carbon Disclosure Project), join BICEP (Business for Innovative Climate and Energy Policy) and sign-on to the Climate Declaration by September 30, 2014. The full list of changes to Kellogg Company's climate policy can be viewed here  and global sustainability commitments to be fulfilled by 2020 are available here.