Nestlé's milk drink brand Nido is launching an app that motivates kids to adopt simple daily routines like brushing teeth. The application dubbed StimuLearn, launched earlier this summer, is full of features that allow a kid to interact with the app on his or her own and also engages parents into the learning activities.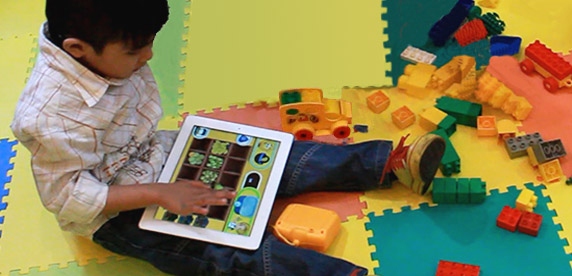 The interactive educational application was developed by child development experts at the Nestle Research Centre in Switzerland. It is designed to enhance key features across cognition areas in kids aged 3-5. The focus is made on the language, psychomotor skills, problem solving, attention/concentration and memory.
StimuLearn harnesses kids' love for electronic devices and helps parents get their kids stick to their daily routines with pleasure. The app has a Storytime Duet feature that motivates kids to read stories with their parents and also encompasses the Mother App feature that helps mums track their kids' progress in valuable skills such as reading and more.
The app for iOS and Andriod comes in English, Indonesian and Spanish.
"Nestlé NIDO 3+ continues to be at the forefront of the development of children from an early age through offerings and strategies that go beyond product, and targets both Parent and Child. Our research shows that when it comes to learning, a mother's love and stimulation can make all the difference," commented Mpho Toolo, Nestlé Dairy Business Executive Manager