The revelation earlier this year that Pizza Express serves Halal chicken in every chicken dish without stating it on the menu was another dent in consumer confidence in brands following the horse meat scandal of last year.
We are now in a situation where consumers are increasingly concerned about what brands are concealing from them and this is fuelling a desire to find out what is going on behind the curtain. Consumers now want to know more about the products that they consume and where they originate from, couple this with advances in technology making the information easy to find, brands have nowhere to hide.  They urgently need to be more transparent and provenance is key in displaying this.
The emergence of provenance
We live in an increasingly transparent world. Consumers now share more information with brands than they have ever done before and in return they expect brands to do the same. If they are to trust a brand with their data, in return they want to know everything about the brand they are investing in. They want to be informed of the whole story; the when, the where, who and how. Even then, they can instantly Google it to check that they are being told the truth. Brands are being put under the spotlight and the need to prove their provenance has never been greater.
The Happy Egg Company
The Happy Egg Company has centred its reputation on provenance marketing. The entire brand story – from digital media driving awareness through to packaging – re-emphasises the origins of their products. Consumers are invited to find out more about the farms in which the hens are reared, they can 'meet the farmers', and every aspect of the process is transpired to consumers. Provenance here ensures that customers are fully integrated into the brand. Nothing is hidden, consumers know exactly what they are buying and as a result they are significantly more likely to invest in and remain loyal.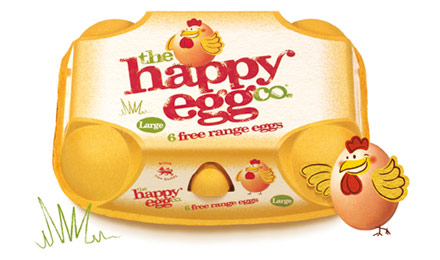 The Gaucho Group
The authenticity of the meat market is of particular concern with consumer desires about the origination of the meat that they are eating developing into something of an obsession. Gaucho, a popular Argentinian meat restaurant, uses the provenance of its meat to demonstrate a premium edge and convey to customers a sense of unique quality. Its restaurants only serve Argentinian beef that has been reared on the country's grasslands and then shipped over chilled, never frozen. Prior to ordering, consumers are also given a descriptive overview about the different cuts available to further educate consumers, providing a sense of experience and building customer loyalty.
What does the future hold for provenance?
The emergence of a new generation of digital tracing technologies, combined with the rapid advances in smartphones, is now making it easier for consumers to instantly trace the provenance of a product in-store before they buy. As this technology becomes more established in society it will lead to a point where there will be an expectation that all products carry information about their provenance.
'Where's This From' app
This smartphone application allows consumers to enter a unique product code found on all meat packets sold in supermarkets and trace the name, location and activities of the operator that sourced the meat. By making publicly available data instantly accessible to consumers, this app gives consumers the entire back story of the product before they have even put it in their basket.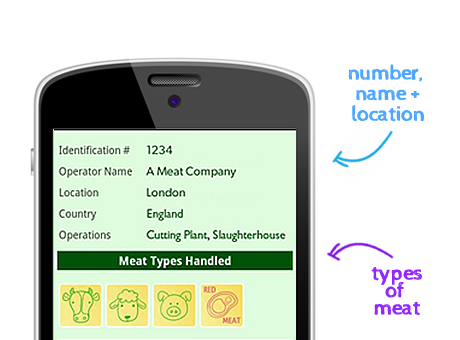 The Provenance website
The Provenance website allows online shoppers to discover new products by where they are made, the materials they are made from and the company that has launched them. The website features products ranging from fashion, food and home ware and proves just how important the trend of provenance is becoming to consumers. Although in its early stages the structure of this website could shape the future of how people shop and how brands need to use their provenance to adapt to this.
Getting the formula right
As technology continues to advance and consumers become ever more curious about the products they invest in, it is inevitable that brands will need to make everything about their company transparent. Clearly, the time is now for forward thinking brands to gain first mover advantage (as shown by The Happy Egg Company) in an increasingly competitive brand landscape where loyalty is everything. If brands leave it too late they could risk their brand reputation taking a huge hit.
About the Author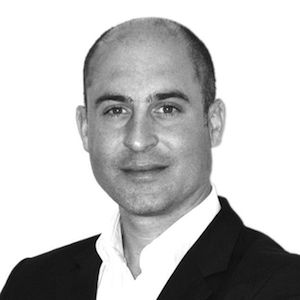 Guy Norwell is Business Development Director at RedWorks, an integrated communications, production & consulting agency. He leads all EMEA business development activity for RedWorks, drawing on fifteen years of agency experience. Having worked with the world's biggest brands in five agencies across two continents, Guy has an expert understanding of the challenges that marketers face in delivering truly integrated brand solutions. Standout campaigns include Cadbury, The British Army, Danone, Abu Dhabi Tourism amongst others.