Earlier this month, the most innovative luxury electric car manufacturer Tesla Motors confirmed an agreement with electronics industry giant Panasonic to build the largest battery factory in the U.S.
This deal comes as a result of long-standing partnership between the companies: when Tesla urgently needed investment to sustain the company in 2010, Panasonic purchased Tesla's common stock to the tune of $30 million and a year later, in 2011, their partnership on lithium-ion battery cells production began.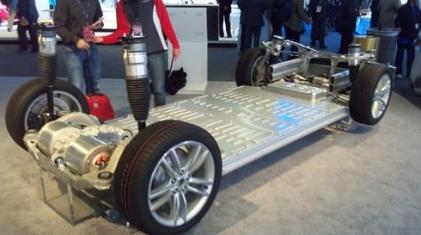 Neither the total amount of investment, nor the location of the future «Gigafactory» is disclosed so far. It is known that the factory will employ 6,500 workers by 2020. The win-win collaboration will allow Tesla to reduce the cost of lithium-ion batteries down by 30 percent, while Panasonic will cement its image of the world's most sustainable electronics company. According to Bloomberg, the estimated Panasonic's investment in the technology and equipment for manufacturing of the batteries at Gigafactory may reach $5 billion by 2020.