For the London Design Festival, held during September 13-21, the design team of the German automaker BMW has collaborated with famed British designers Edward Barber & Jay Osgerby to create a piece of art inspired by the brand's philosophy of «precision and poetry.»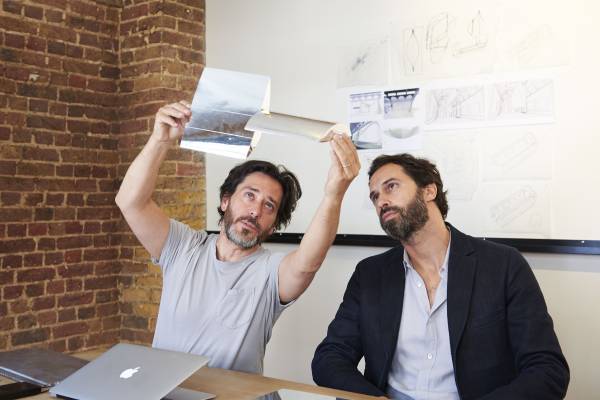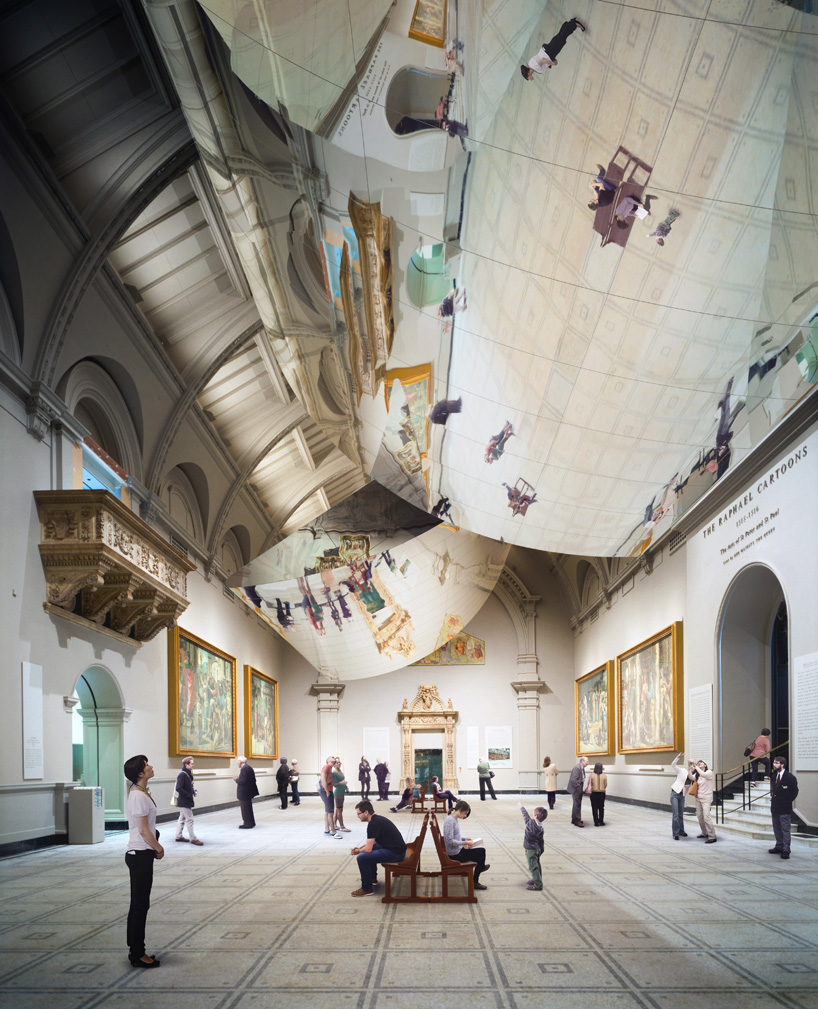 Called a "Double Space for BMW—Precision & Poetry in Motion," the installation consists of two shining aluminum 15-by-10 m curved sheets hanging under the ceiling of the Raphael Gallery of the V&A Museum, where it is exhibited through October 24th. The metallic objects revolve round their axis, reflecting marvelous paintings by Raphael—translating the idea of timeless art in motion.
"'Double Space for BMW' is a compelling projection of our design concept for the BMW brand," says Karim Habib, Head of Design BMW Automobiles. "The reflections on a precision-built metal structure bring poetry alive while dismantling habitual perceptions of architecture and its environment. At the same time tradition and modernity are brought together here. Through 'Double Space for BMW' visitors are able to see and experience well-known Renaissance paintings in an utterly new and highly personal way."
'Double Space for BMW' is the sixth brand's collaboration with famed designers who create art installations. The previous included "Dwelling Lab" (2010), "Sestosenso" (2011), "COLOUR ONE for MINI" (2012), "MINI Kapooow!" (2013), and "Parallels" (2014).