The annual international study on reputations and perceptions by the key players in the media industry, International Media Image Survey (I-MIS), has revealed that Carat is the most trusted and respected media agency among top advertisers, and Google is the most liked media brand to work with in 2014. At the same time, Google is named the least enjoyed media brand by businesses— this 'marmite' situation proves its top popularity among advertisers.
Most of 795 international respondents with the media background voted that Mindshare and OMD were the best-known agencies (6.3 on 10-to-1 scale), followed by Universal McCann (5.8) and Mediacom with ZenithOptimedia (5.6); while Carat was named as the agency that they most wanted to see on their pitch list (33%). Mindshare (32%), OMD (20%), Starcom and Mediavest (19%) and Mediacom (17%) closed the top-5 «most wanted» media agencies list.
Regarding different aspects of performance perception, respondents considered that Mindshare was stronger at strategic planning and consumer insight, OMD—at buying and management, PHD—at creativity, ZenithOptimedia—at ROI, and Mediacom— at strong technological solutions.
The media report of the two-part study also analysed 50 media and technology brands that offered cross-over media services, advertising networks solutions, digital portals and social networks. Google topped the list of the most loved and most hated media brands, with Facebook, LinkedIn, YouTube, MSN, Twitter and BBC World News trailing them in the most loved rankings.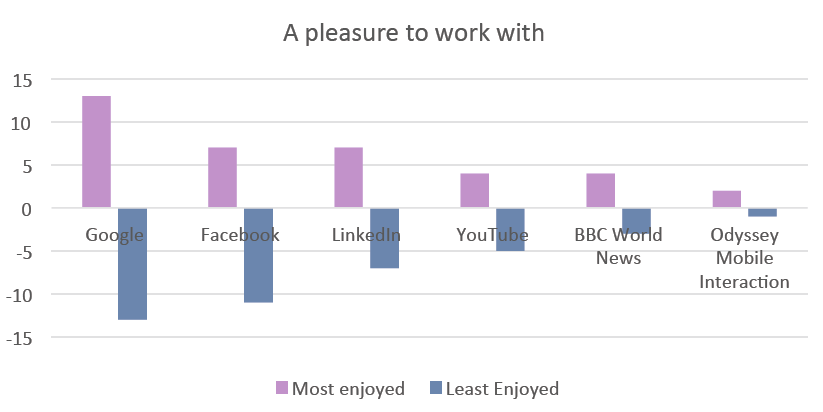 The survey reveals a noteworthy trend that more and more advertisers (about 71% now) tend to work with media platforms directly, not through media agencies, and prefer face-to-face contacts and meetings to build trust.
Among cross-media brands, BBC World News was rated the highest (by 49%) for the professionalism of their sales team and good customer service, Google rated (48%), Financial Times and The Economist (both 41%), CNN International (38%) and the WSJ (37%).
The I-MIS survey was conducted in May-June 2014 by InSites Consulting on behalf of BSB Media and the Vision Network in conjunction with the IAA, Warc, M&M Global, AudienceScience and Loudmouth PR. A full copy of the report can be purchased for 1,000 here.