New Zealand agency Colenso BBDO, part of BBDO Worldwide, has been named the smartest creative agency in the world in a new ranking by the UK-based marketing intelligence service Warc. BBDO Group and Omnicom have been named the smartest ad network and media holding, respectively, while Starcom MediaVest Group Chicago and Colenso/Proximity New Zealand —top media agency and top digital agency, respectively.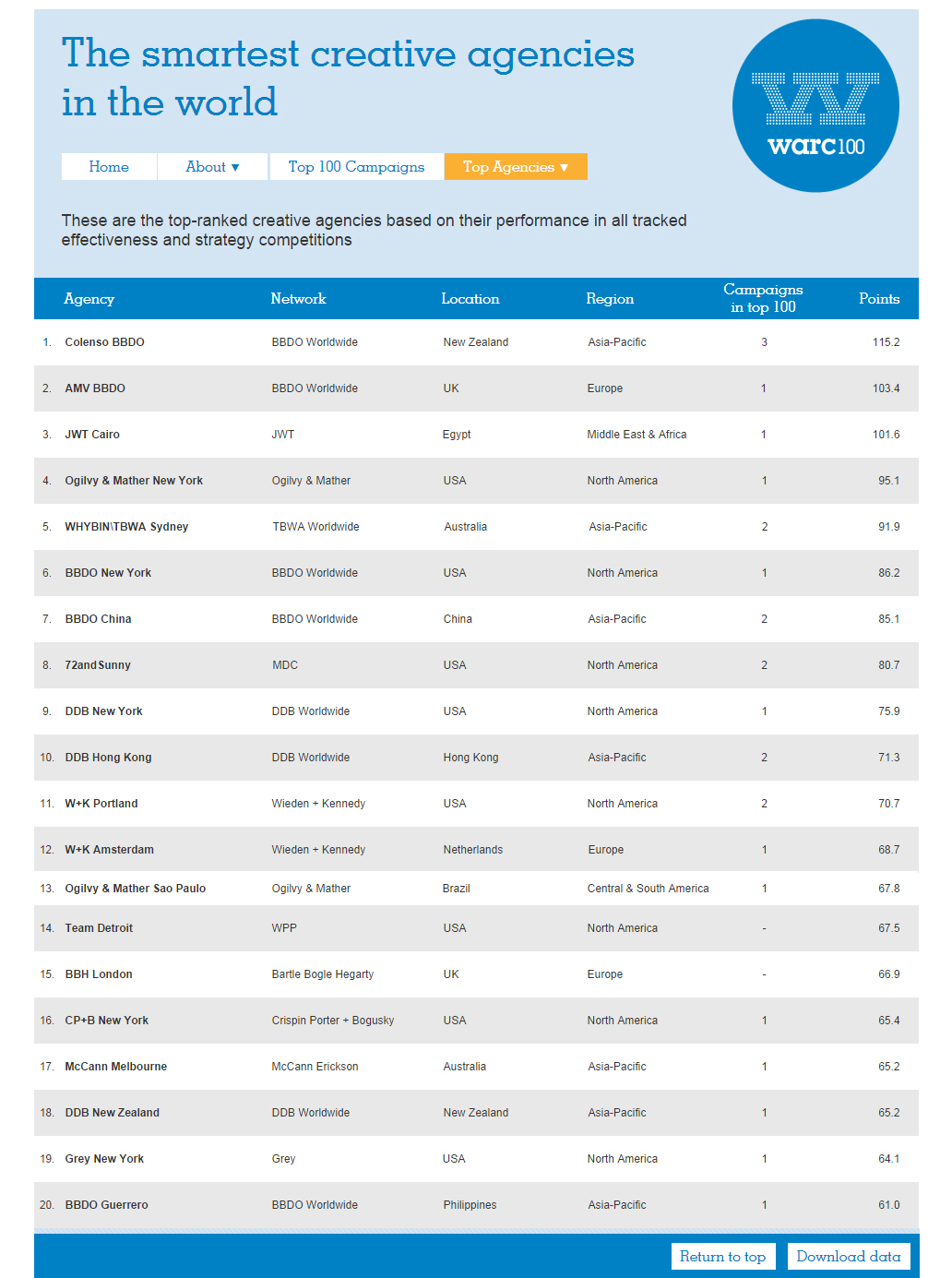 These rankings are based on Warc 100 ranking, launched earlier in July 2014, which has analysed hundreds of marketing campaigns conducted in different markets across the world to define agencies' performance in effectiveness and strategy competitions. The majority of ad agencies analysed were from the U.S. Overall, the Warc team has tracked more than 1700 agencies which won 75 competitions.
They assigned  points based on the awards won (for example, Gold, Silver or Bronze), then weighted those points based on the competition's rigour and prestige in the creative industry. The ranking methodology was developed together with with Professor Douglas West, Professor of Marketing at King's College London.
 "By focusing on effectiveness and strategic thinking, the Warc 100 offers a new benchmark for agency performance, based on real campaign results," commented in the agency ranking David Tiltman, head of content at Warc.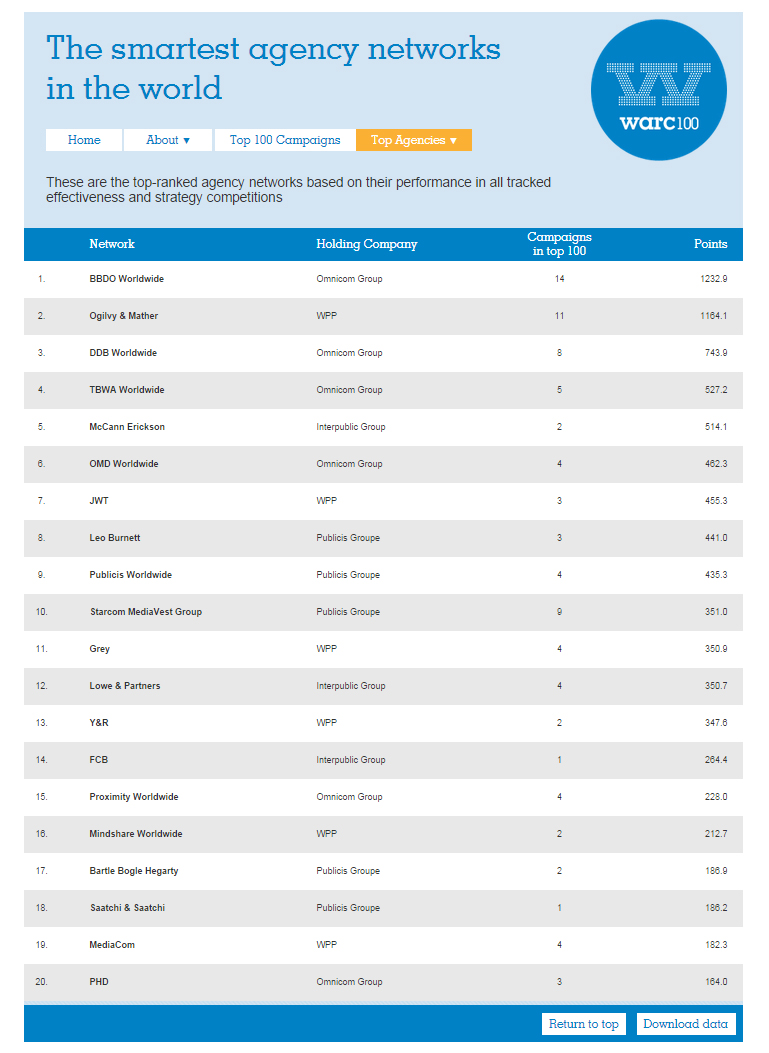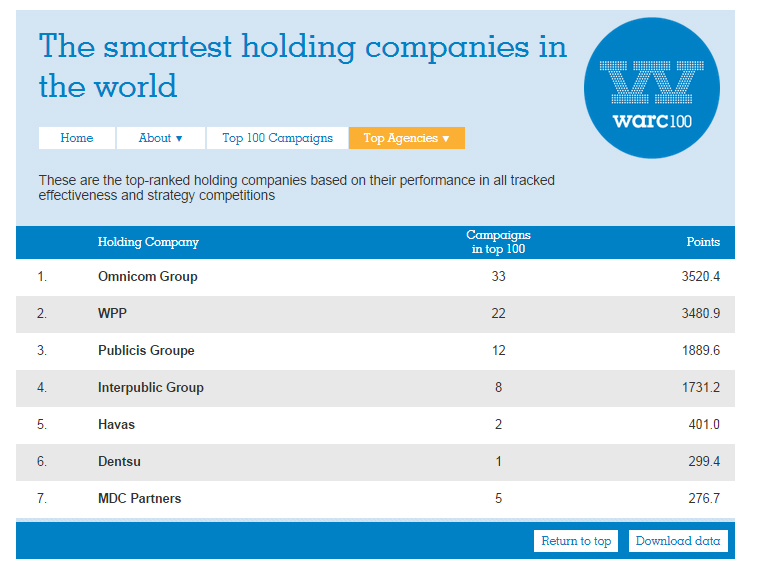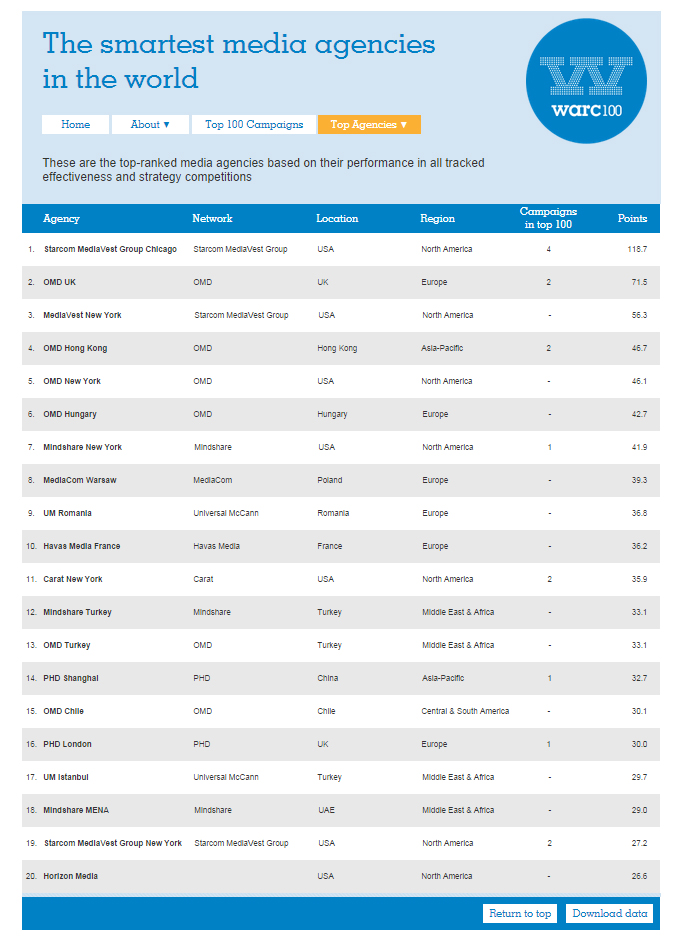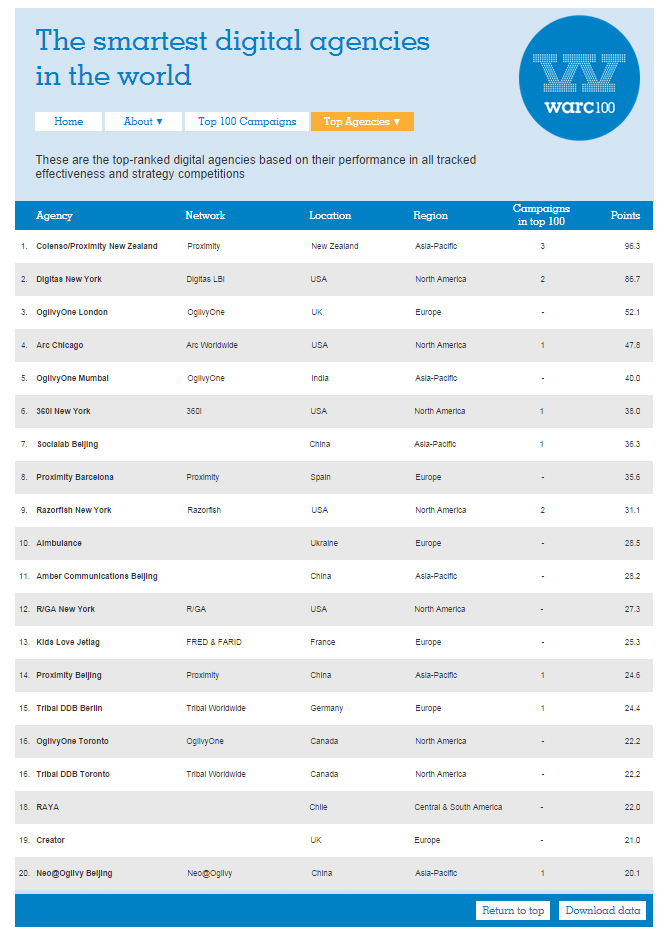 Warc is to reveal rankings of the top brands and advertisers soon.