Ahead of the American premiere of «Annie,» a family musical drama about an orphan adopted by a politician, the production company Sony Pictures Entertainment is teaming up with the government-supported nonprofit Turnaround Arts which aims to raise interest in arts in the schools from the poorest deprived regions of America.
Participating schools will be able to stage «Annie» with the financial and professional teaching help from Turnaround Arts and the production team behind the film.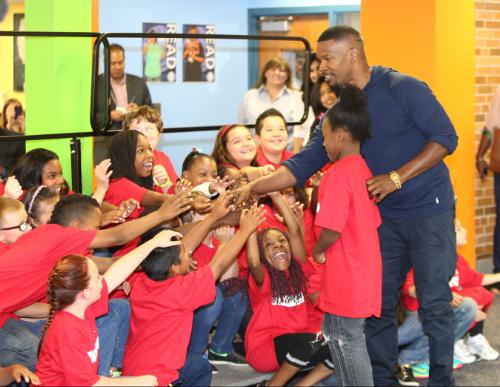 The first school that has taken the opportunity to stage the musical is Northport Elementary in Minneapolis.
«Annie» is a Broadway classic first staged in 1977 starring actors Jamie Foxx as Will Stacks and Quvenzhane Wallis as Annie; directed and produced by the filmmaker Will Gluck. The film will be released on December 19, 2014.