The crisps brand Walkers is finalizing its UK campaign «Do Us a Flavour», launched earlier  this January, to select one winning crowdsourced flavour among six finalists. To distribute packs with new flavours for free, the brand has installed three vending machines— one in Clapham Junction and two in Oxford Street of London. The «trick» of these machines is that they get activated with tweets, and don't accept money.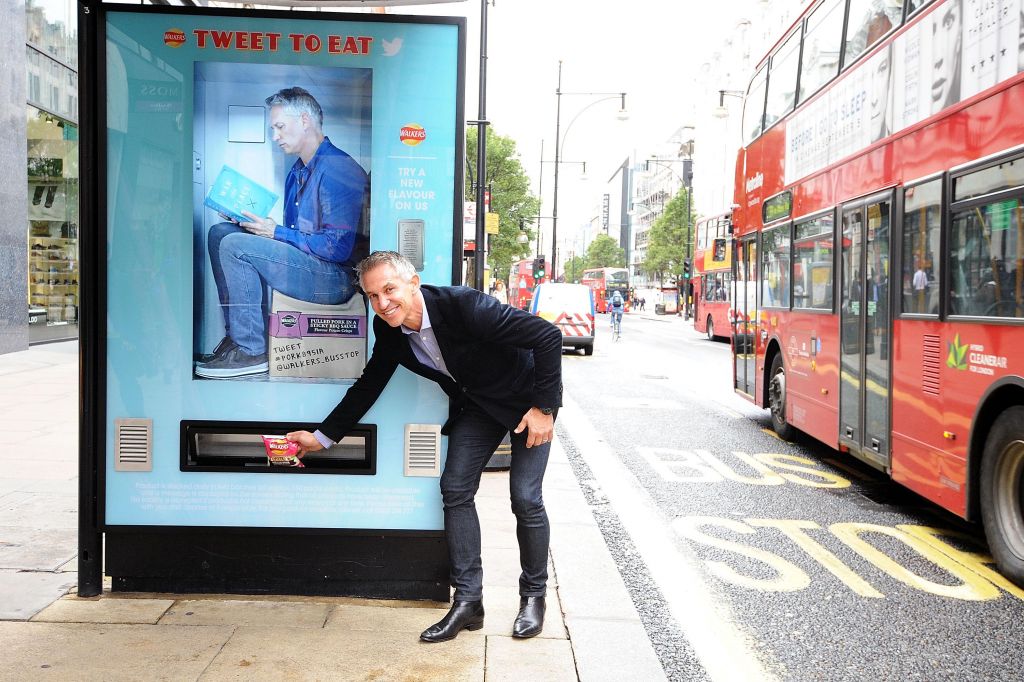 The «tweet-to-eat» vending machines will dispense 260 packs of one of the six limited-edition winning flavours daily. The winning not-for-sale flavours are: Sizzling Steak Fajita, Chip Shop Chicken Curry, Pulled Pork in a Sticky BBQ Sauce, Ranch Raccoon, Cheesy Beans on Toast and Hot Dog with Tomato Ketchup. Londoners are invited to tweet @Walkers_busstop to get a free pack, trying as many flavours as possible, and then vote online for the best one at walkers.co.uk until October 17, 2014. The vending machines will work in the streets of London through September 11, and the overall winning flavour that is to launch into mass production will be announced on October 20.
In addition to the outdoor experience, the campaign will also run on the radio Capital FM for two weeks (media buying by OMD UK) as well as on Youtube with short clips by AMV BBDO, featuring the frontman of the campaign Gary Lineker. The effort was developed in collaboration with the agencies Talon and Clear Channel.