Heineken is rolling out the famous Club Bottle across some biggest night clubs and bars in Russia starting this month. To support the launch, the brand has teamed up with the artistic Gantsev sisters duo aka SashaDasha Design, who have created an installation «Manipulation of Light». 
The artwork will be showcased at Artplay centre in Moscow, October 14-19, as part of the 5th annual Moscow Design Week.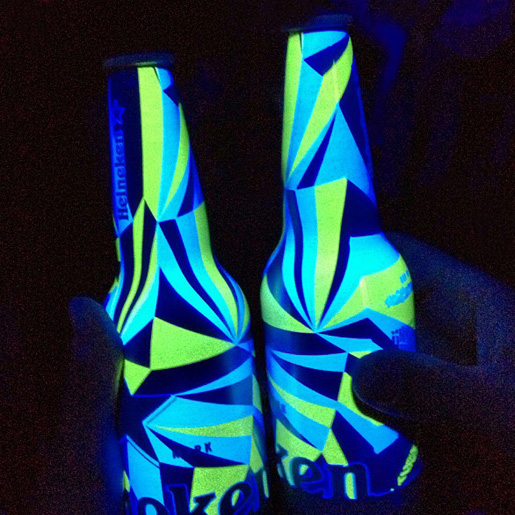 The original illuminating blacklight-activated aluminum bottle, better known as a Heineken Club Bottle, was designed by the U.S.-based graffiti artist and graphic designer Matt W. Moore and first presented in April 2013 at Milan Design Week. The bottle features bold origami-like graphics in green and blue UV colours that glow in the dark and light up the night when exposed to black light.
Inspired by the impressive effects of light in Matt W. Moore's bottle, the Gantsev sisters Sasha and Dasha have created their own light-themed artwork called «Manipulation of Light.» The glowing installation seems to transform in shape when exposed to darkness right from the daylight.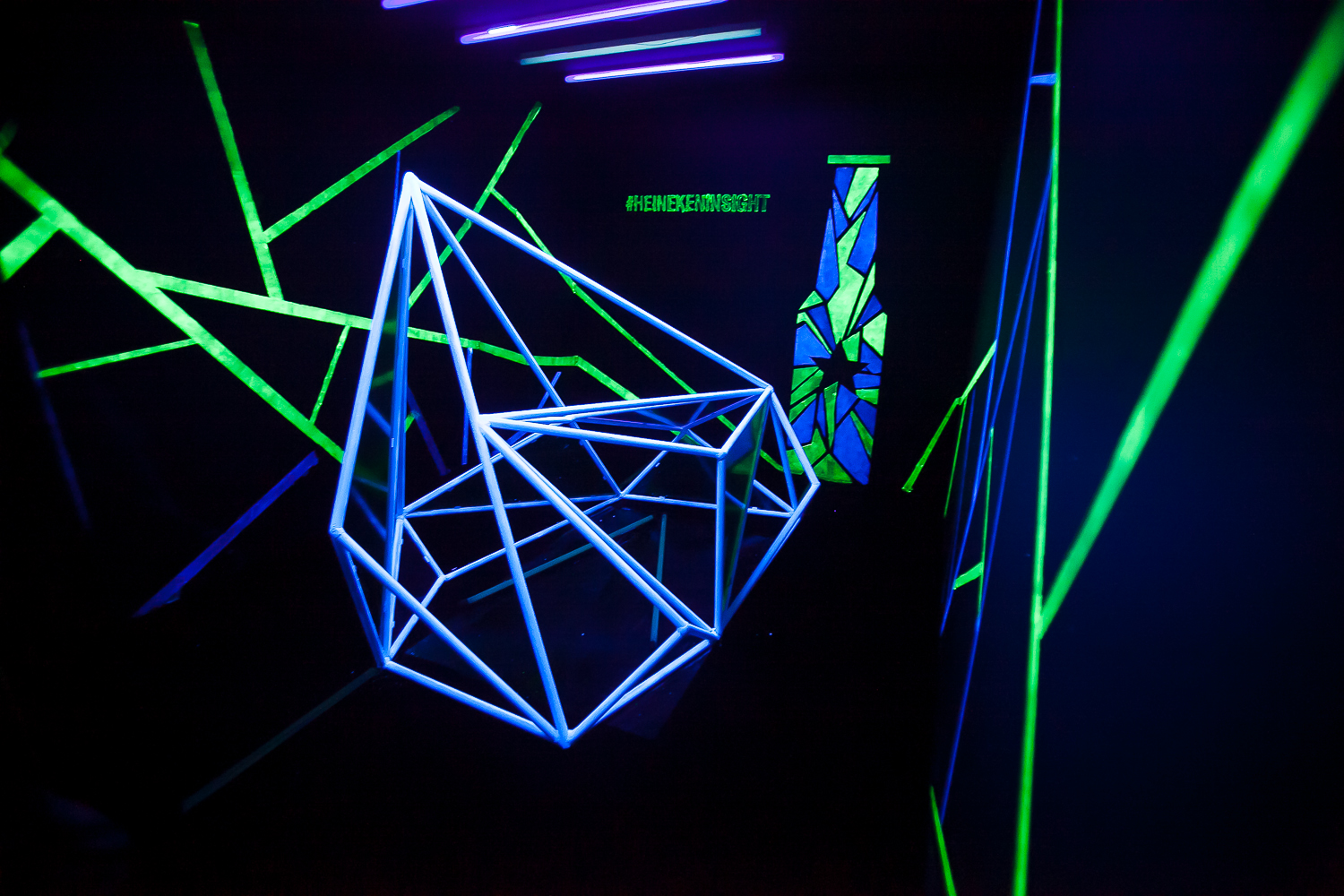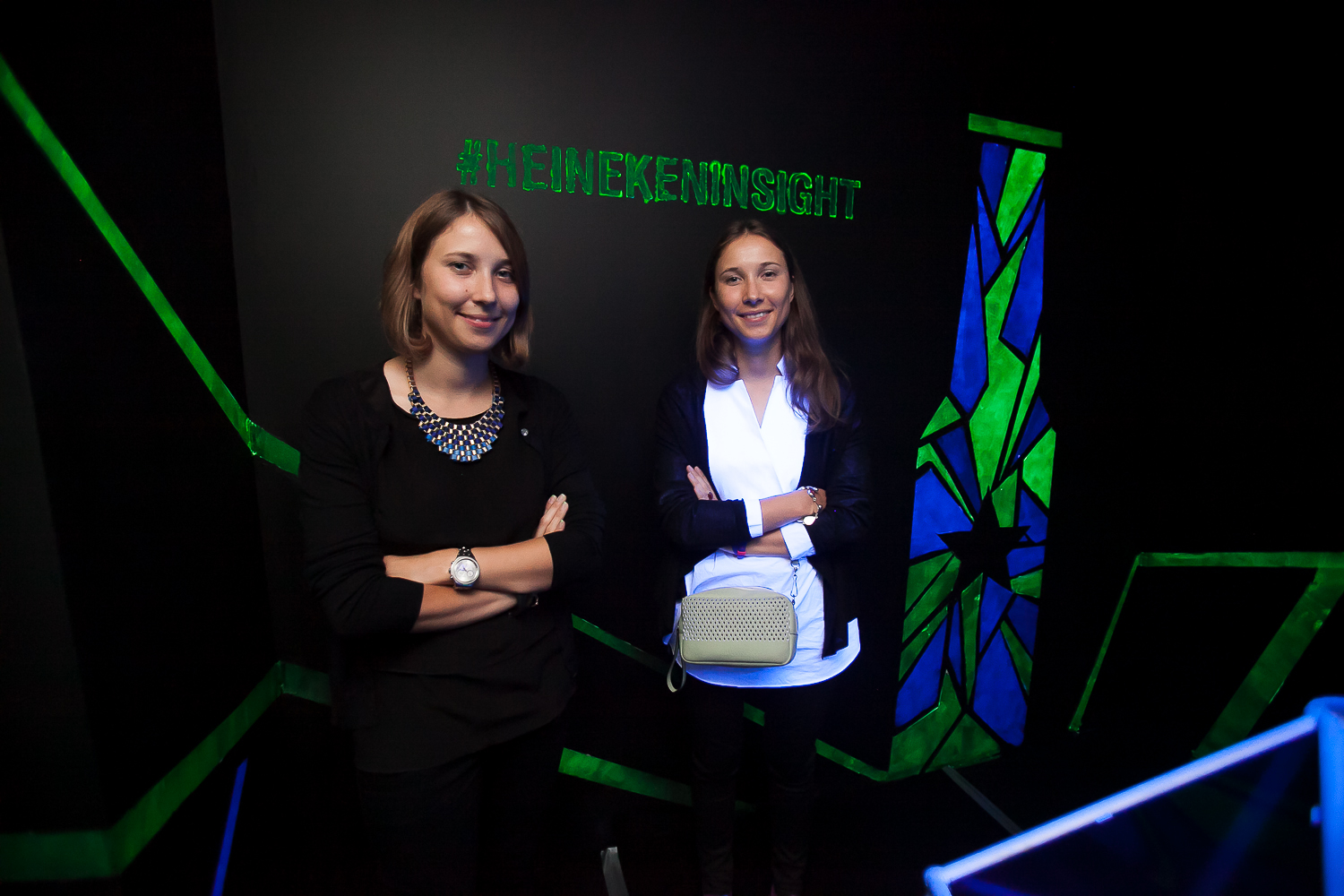 This collaboration comes as part of the Heineken Insight—a new marketing initiative by Heineken Russia focused on news, people and events in the creative communities of Moscow.