Time to downsize your brand or time to up brand fun?
Never before have we had so many ways to express ourselves. The opportunity to personalise, to say something about yourself, to stand out from the crowd is almost limitless. Technology has, of course, driven our ability to make a personal statement. Whether that is through manufacturing, custom fitting our need for individualism, or through social media to broadcast our self-centeredness.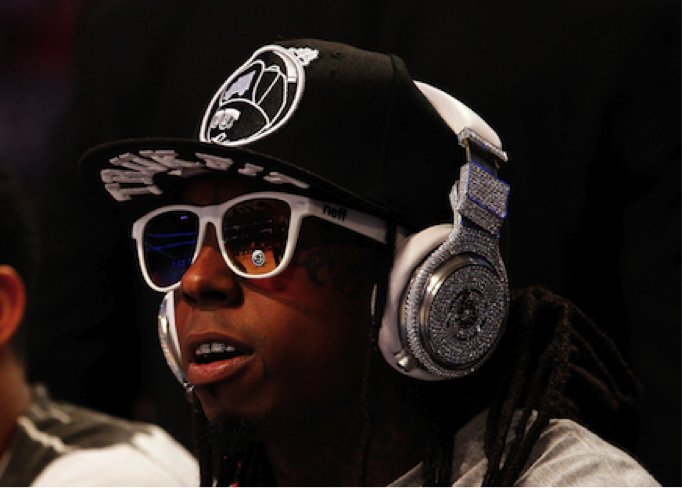 However there seems to be something of a backlash recently. Millennials, fed up with over-styled fashion sensibilities, are going back to basics, wearing unpretentious, simple clothing from brands such as Birkenstock and Gap. So much so that the fashion buzzword of the year is 'normcore'. The New York-based trend forecasting group K-Hole coined it, and the New York magazine made it a household term, and now Gap is using it to sell its clothes.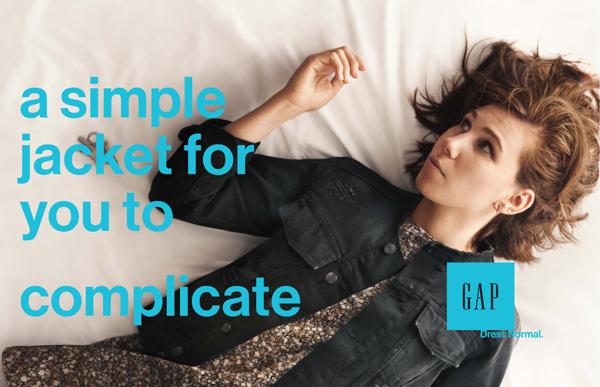 Normcore moves away from a coolness that relies on difference to a post-authenticity coolness that opts into sameness. It seems that some fashion retailers have ignored normcore at their peril.
This summer Abercrombie & Fitch, after reporting its 10th straight decline in quarterly same-store sales, said it would reduce logo-focused apparel "to practically nothing" by Spring 2015 as it tries to remake its image. It is taking a similar tack with sister brand Hollister as it seeks to compete with the likes of H&M who are selling logo-less ranges at a fraction of the cost of A&F.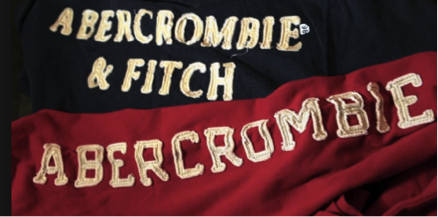 And it appears, at least for now, to be becoming a global phenomenon spreading from West to East however, not necessarily for the same reasons as Europe and the US.
In China, for example, the government's austerity drive continues and many wealthy consumers are striving to avoid the label of Bao Fa Hu, or nouveau riche. Of course, if the fear of government reprisal isn't enough to deter you from being overly excessive. Then dressing head to toe in blingy brands means running the risk of being labeled what the Shanghainese term as a 'potato dumpling'! Far better to wear a Brioni 'Vanquish II' suit at $43,000—it's so discrete no one will ever know.
Faux and fun
Does it really have to be this bland though? These may be serious times but do we need to take ourselves so seriously? Isn't there also the need for a little irreverence in our life to balance our current need for prudence?
Recently a more tongue-in-cheek attitude to logo design has emerged from those you'd least expect—the luxury brands. After all, its fashion, and traditionally they're precious about how their logos are treated. However, not all luxury brands seem to feel the need to worship at the altar of sobriety. Those with their fingers on the pulse recognise that whilst Millennials may at times be weary of having to be 'individual' they also know that they love irony. So to combat normal we're seeing playful.
These impish fashion designers are at the forefront of this playful direction, announcing the ultimate convergence of the high-end and the mass-produced by introducing the world's most recognisable logos emblazoned across their garments and accessories.
Some may say this is nothing new, after all pop art back in the day subverted the use of the logotype to elevate cheap everyday objects, but it's good to see its revival this time from the world of brand instead of the world of art.
With Chanel proving that context is king to contents queen they created more buzz at Paris Fashion Week last year with their rainbow-coloured pop-up supermarket, the Chanel Shopping Centre.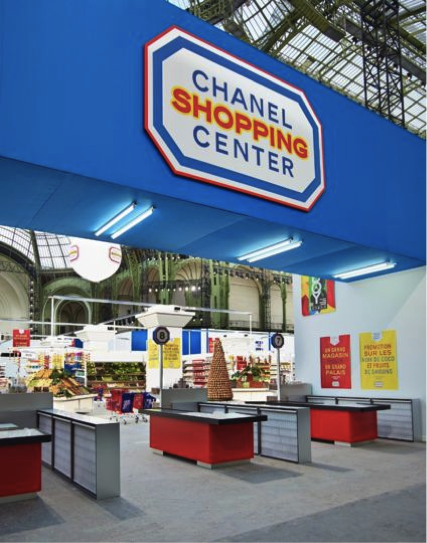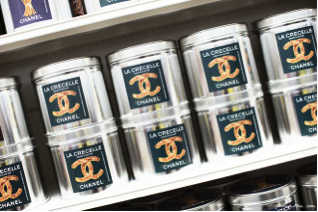 The future of logo culture
Who knows where the future of logo may lie—undercover or front cover? Probably, neither or a bit of both. One thing is for sure: whilst price can be important for the likes of A&F, even far more luxurious brands realise there's even greater value in creating distinctive and shareable experiences if you want to connect with the ever so fickle Millennials.
About the Author

Greg Taylor became founding partner in global brand design consultancy Elmwood in 1989. Now Director of Brand Provocation, Greg is the creator and facilitator of Step Change™, Elmwood's strategic tool for moving ideas forward. Clients include ASDA, Wal-Mart, Arla Foods, BBC, COI (Defra and DfT), Cable&Wireless, Comic Relief, Debbie & Andrew's, Durex, Glasgow 2014 Commonwealth Games, McCain, and the Met Office.