Following a previous global rebrand in 2012, the Dutch beer brand Grolsch is introducing a new look for a 300 ml glass bottle. The new design has been developed by the brand and design agency CARTILS.
The new bottle shape is inspired by the iconic Swingtop Grolsch bottle, however, features a traditional metal crown cap. The new packaging will be introduced for Grolsch Premium Pilsner as well as for Grolsch Radler, Stender and Kornuit variants.
The new bottle will be available in the Netherlands as well as in the international markets starting November the 3rd.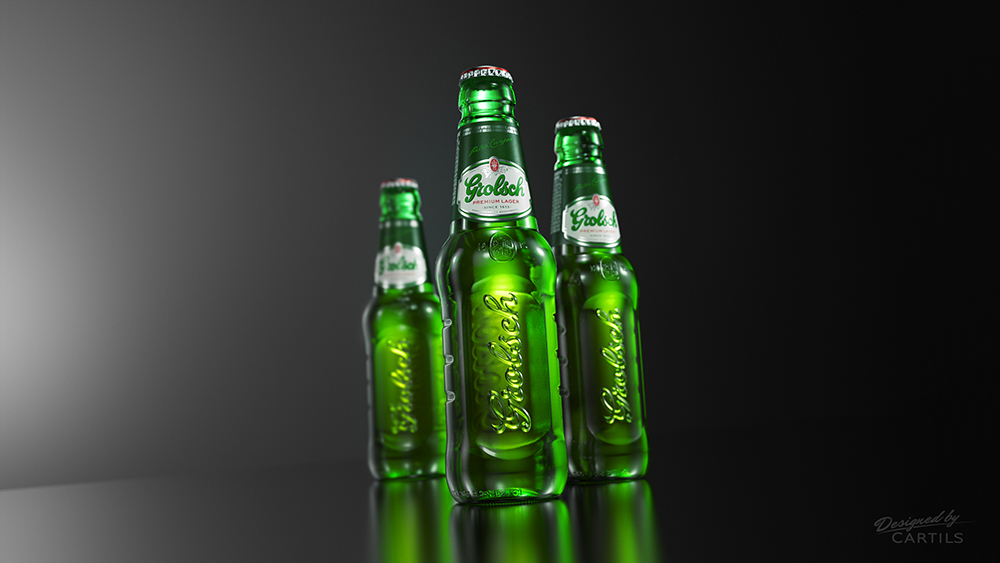 Watch the video about the sketching and development of the new bottle shape.