With the rise of environmental education at all levels and social justice movements globally, we all strive to be ethical consumers and eliminate the feeling of guilt. However, many of us are too busy (or lazy) to change our lifestyle and "make the world a better place"—instead, we expect brands to do so, offering us some simple and easy-to-employ patterns of guilt-free consumption.
Unfortunately, 72% of global consumers feel that businesses fail to address environmental and social issues, a joint survey of 30,000 consumers by Havas Media/Accenture finds.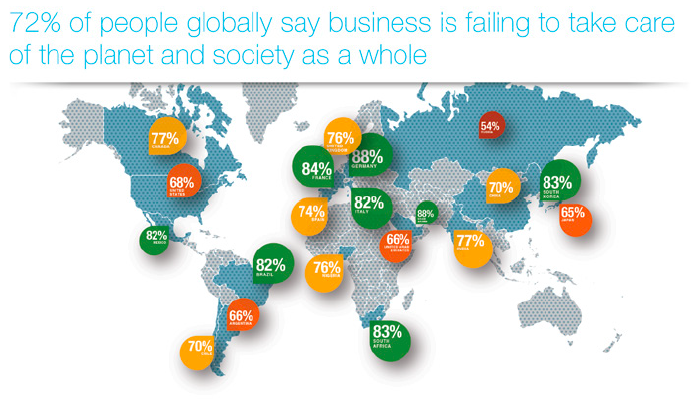 The data varies by country, nevertheless, about 85% of respondents think that businesses are as accountable for improving their lives as governments. Interestingly, the poorer country, the higher their expectations of quality of life on business.
A half of respondents in China, Mexico, Brazil, India and Nigeria have some highly positive expectations on businesses as "saviours", while in such developed countries and Japan, Germany, UK or France low net positivity correlates with rather low expectations on businesses (under 25%).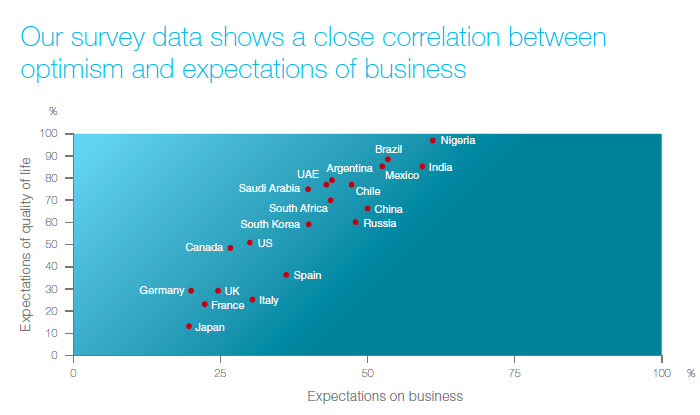 What do brands need to do to change the perception and improve their image? Stop talking and start taking action, i.e. sacrifice, as the latest trend research from trendwatching.com suggests. Consumers are waiting from businesses to stop selling unhealthy FMCG products, ban using cheaper but potentially harmful ingredients, or fight unfair or child labour—not just spreading the word in media about the intention to do so. We all want from brands some visible, meaningful and constructive sacrifices: of products, processes, attention and opportunities.
Sacrifices for the sake of consumer well-being
Since September 2014, the American drugstore chain CVS stopped selling tobacco products. Although, the decision is predicted to cost around $2 billion in annual revenue, the company stated that selling tobacco was in conflict with its image of a healthcare business. That move coincided with the company's rebrand as CVS Health and a social-media health-focused campaign #OneGoodReason.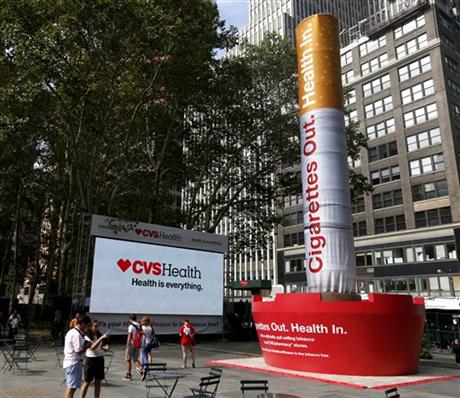 In May 2014, the UK supermarket chain Tesco announced the plan to remove candy from the checkouts by the end of the year. This will stimulate consumers to buy less sweets, thus consume fewer calories and look for healthier food alternatives.  The decision will affect Tesco Metro and Express stores throughout the UK. The brand doesn't share how much this sacrifice will cost, nevertheless, Tesco continues to be the second-largest retailer in the world after Walmart measured by profits.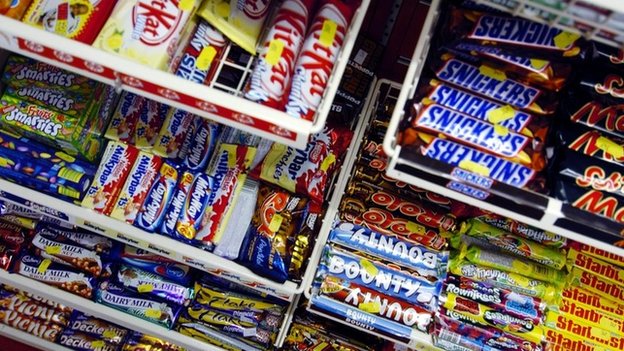 In February 2014, the international fast-food chain Subway announced it was to remove a potentially carcinogenic chemical azodicarbonamide from its bread products in the US. The move was a reaction to a petition signed by 60,000 American consumers to ban the ingredient prolongating the shelf life of bread.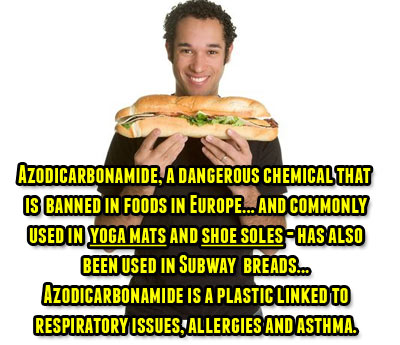 Sacrifices for the sake of society
In January 2014, the technology and hardware company Intel stopped using mineral resources from conflict zones to produce its microprocessors. The companies urges other technology businesses to stop buying from countries affected by war or human rights violation such as Democratic Republic of Congo.
In March 2014, the Irish beer brand Guinness withdrew sponsorship support of the St. Patrick's Day parade in NYC because the authorities prohibited LGBT representatives to carry gay-indentification signs.
In September 2015, Apple's CEO Tim Cook wrote an open letter to customers addressing the growing public concern on privacy. That letter states that unlike their rival Google, Apple never monetizes users' personal  data, never reads emails or tracks search queries. Instead, they just "sell great products" paying due respect to users' privacy.
Sacrifices for the sake of planet
In June 2014, Tesla's CEO Elon Mask opened all patents on electric cars manufacturing technologies to the company's rivals and stopped all lawsuits against them for the sake of a mutual mission — to develop the electric vehicle markets and fight global climate change partly caused by gasoline cars.
In May 2014, the UK student travel agency STA Travel stopped selling trips to destinations associated with unethical animal treatment, such as Seaworld themed parks and elephant tours at the Tiger Temple in Thailand.
In early 2014, more than 30 high-street fashion retailers such as ASOS, H&M, Forever 21, Topshop and others, banned sourcing and stocking angora wool textiles in their stores across the UK. Earlier in 2013, the animal protection organization PETA investigated how rabbit were mistreated for production of angora wool. Their report attracted more than 100,000 people across the UK who signed a petition to major fashion retailers to ban angora wool products.
What to sacrifice?
Brands that want to be perceived positively as those who truly care about consumers, the society and planet, should devise their strategy and sacrifice something.
1. Stop selling unethically sourced or potentially harmful products.
2. Do a 100% transparent business and avoid tricky marketing and PR gimmicks.
3. Share with your competitors innovative solutions and technology that may benefit the planet.