Pepsi continues to celebrate its passion for fashion and emerging talent to be closer associated with youth, pop culture and creativity— the emotional attributes that brand strives to communicate along with «refreshment.» 
Today, October 30th, as part of the Vogue Fashion Dubai Experience 2014, Pepsi will debut the latest fashion collection «The Pulse of New Talent» created by ten emerging fashion designers from seven countries. They were chosen and invited in April 2014 for this joint fashion project by Pepsi and Vogue Italy to celebrate the 50th anniversary of the latter. Their task was to create men's and women's clothing and accessories in Pepsi's signature white, red and blue that would «capture the essence of youthful excitement, energy and self-expression» yet reflect their own designer vision.
The collection comprises of 20 items such as outerwear, jackets, sweetshirts, tops, and bags designed by Masha Reva (Ukraine), Stella Jean (Italy), Suno (USA), Little Shilpa (India), Plore (China), Madiyah Al Sharqi (United Arab Emirates), Au Jour Le Jour (Italy), Miuniku (India), Lulwa Al Amin (Bahrain) and William Okpo (USA).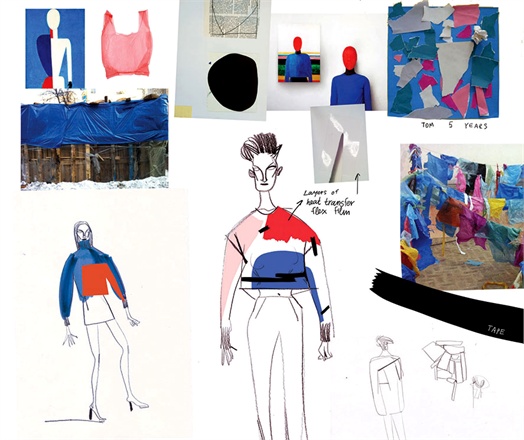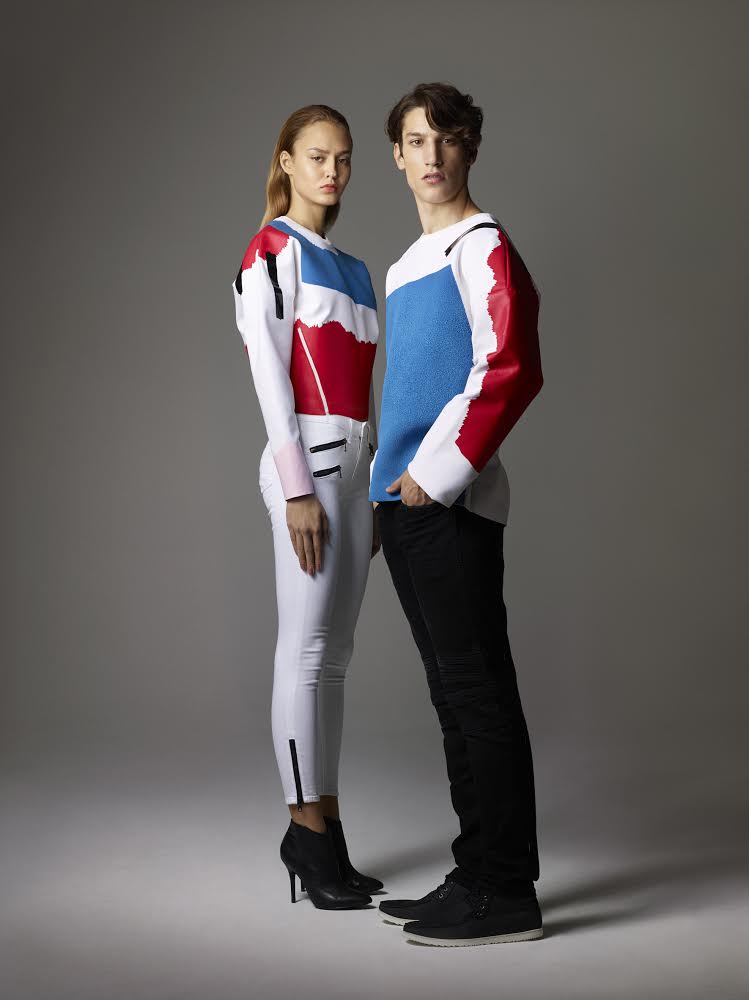 The «rising star» and the greatest talent discovery of «The Pulse of New Talent» Pepsi-Vouge project is Masha Reva from Ukraine. Originally from Odessa, the young fashion designer graduated from Kiev National University of Technology and Design in Women's wear and then got an MA from Central Saint Martins College of Art and Design in London. Masha stays busy collaborating with a number of European, Asian and American fashion stores and labels— Joyce Hong-Kong, Church Boutique LA, Ikram Chicago, Restir Tokyo and Wut Berlin Tokyo, By Shanghai are among others. She also develops her own fashion label Masha Reva with which Pepsi will help her through a modest financial aid of $50,000 (called an investment in the official press note).
This year's Vogue Fashion Dubai Experience event will be hosted at The Dubai Mall October 30 — November 1, 2014  in UAE's capital for the second time by the organizer Emmar, a global luxury property developer, in collaboration with the sponsors: Sephora, LG, Pepsi, Maserati, Emirates Airlines, Cruciani and OSN.
Sponsorship of the fashion-related events such as annual international Fashion Weeks, collaboration with established fashion names as well as support of emerging fashion designers is Pepsi's (and Diet Pepsi's) long-term marketing strategy to position the soda as a lifestyle brand beyond its functional «refreshment» cues.