Originally «made in the UK», in Bristol, the international Red Bull's art initiative to paint mini coolers has come to Moscow, Russia.
Last Friday, on October 17, the brand held an exhibition of the most creative bar coolers redefined as art objects by the best Russia's illustrators, street artists, experts in graffiti and tattoo.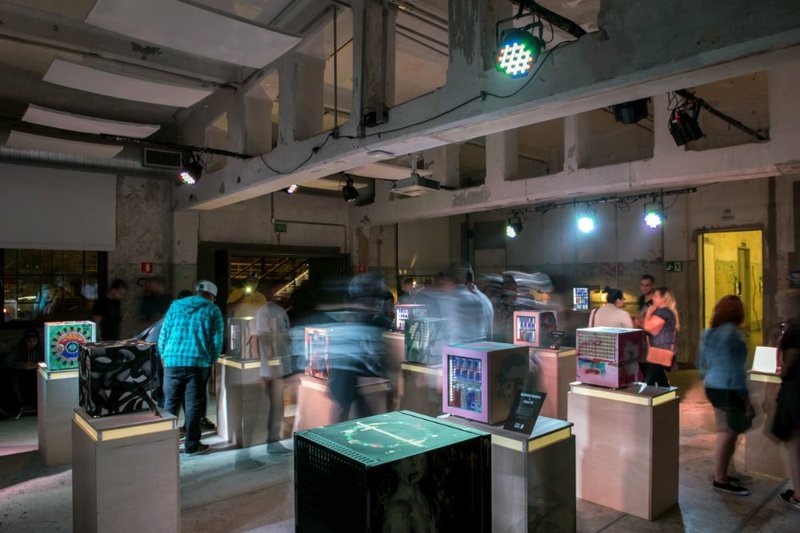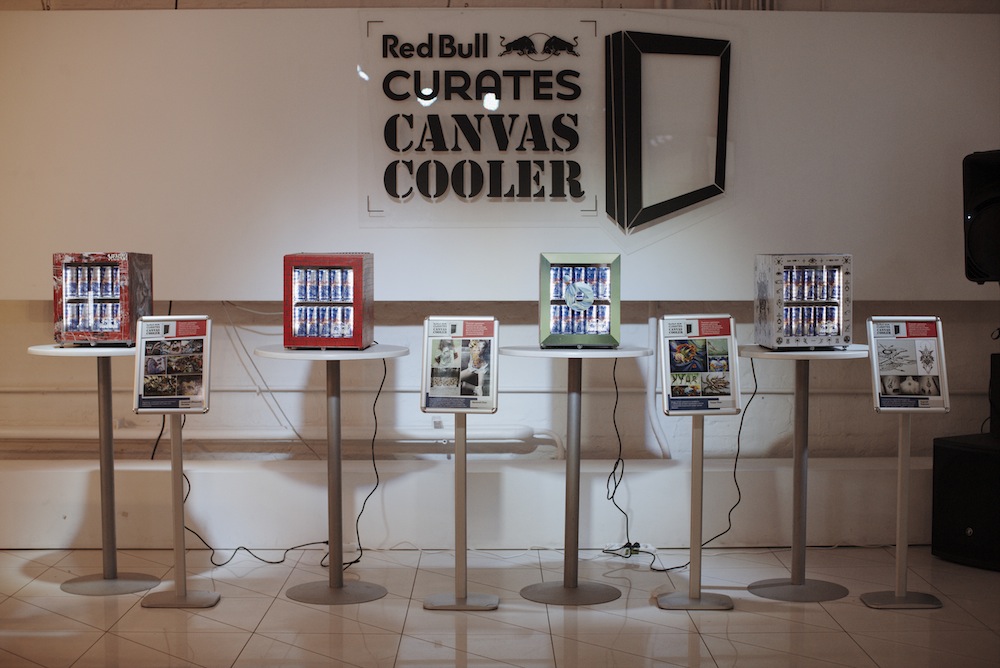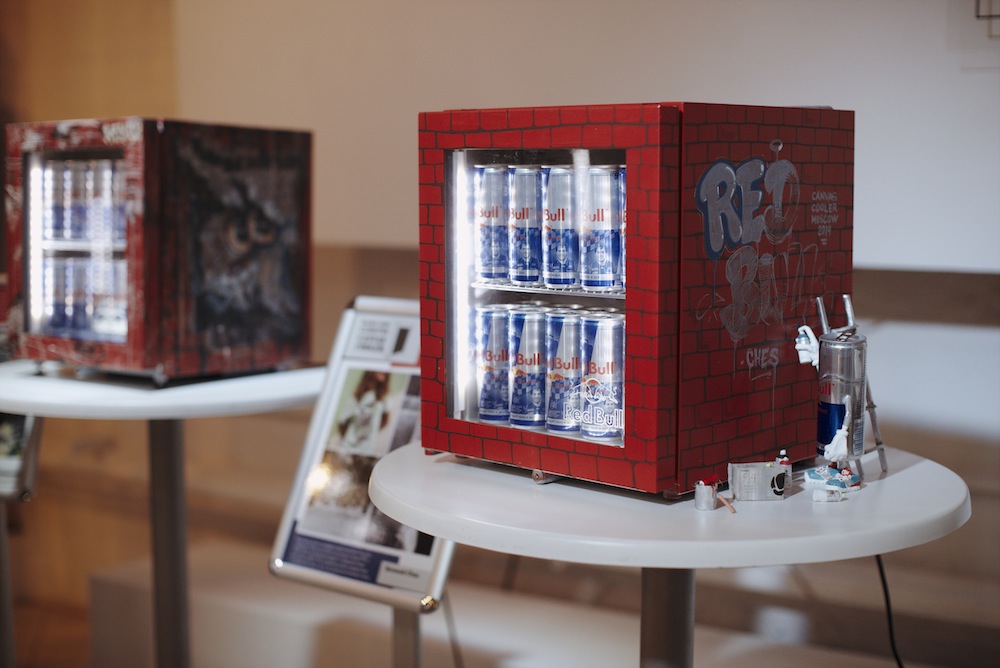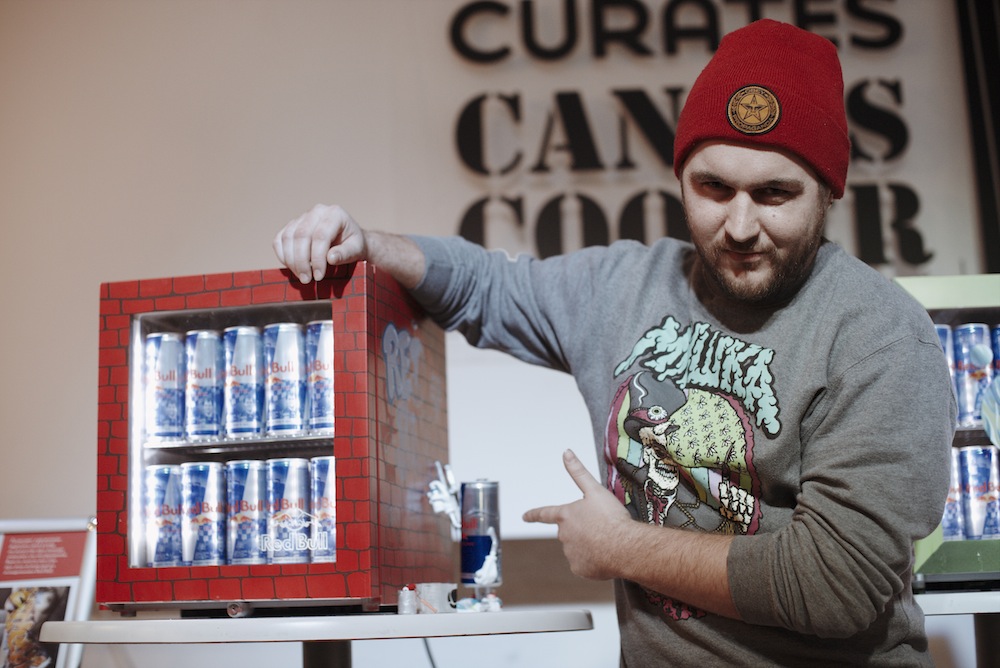 The «red brick wall» artwork by Evgeny Ches, an experienced graffiti artist, was named the winner by the famed panel of judges: the most extravagant Russian experimental performance artist Andrey Bartenev, the creator and curator of the international street art and graffiti festival Stenograffia Evgeny Fateev, as well as the founder of Street Fashion Magazine Sydney Ogidan along with people from Instagrafite.com.
The one-day exhibition Red Bull Curates: The Canvas Cooler was held in Mel Space at Bolotnaya Embankment in Moscow.